Oh my gosh, where do I even start with Neill & Molly's Hockley Valley Resort wedding?! I have been waiting to share this May wedding for so long! This was my favourite wedding of the year, and for so many reasons. Photography was important for Molly, so making sure we had enough time on their wedding day to document everything was really where it all started. It made for a relaxed setting for the whole day, and I was able to photograph everything with ease. It wasn't that hard though considering Molly and her bridal party were so beautiful, and the guys weren't so bad either!
Molly and her mom worked really hard to get everything perfected for the day. Here's what Molly had to say, "Forgoing a wedding planner, my mum and I tackled all wedding details together. We spent months reviewing wedding blogs and magazines and decided on a colour scheme of grey and white with lavender accents. In planning and preparing for the wedding, my mum and I made memories that I will never forget". How special and sweet. This is what it's really all about. The love.
Molly's mom hand made all the wire names on the hangers for each bridesmaids, and I thought it was just amazing! The beautiful bridesmaids also has matching monogrammed t-shirts for the day as well.  Don't they all look amazing?!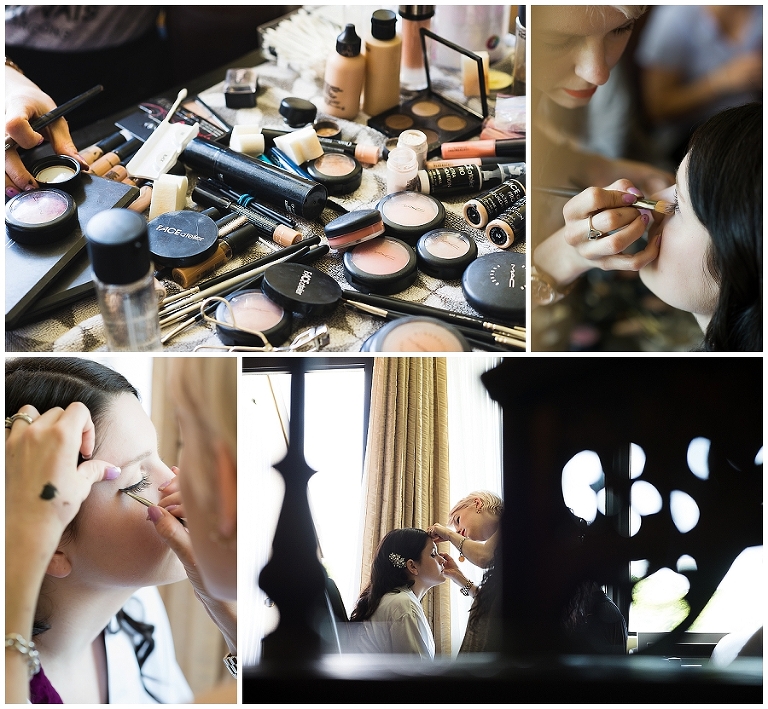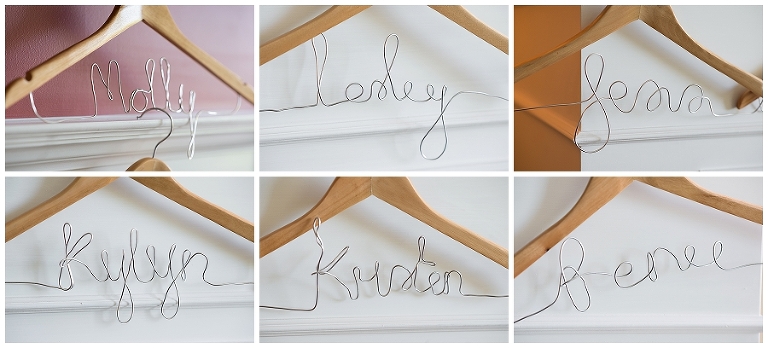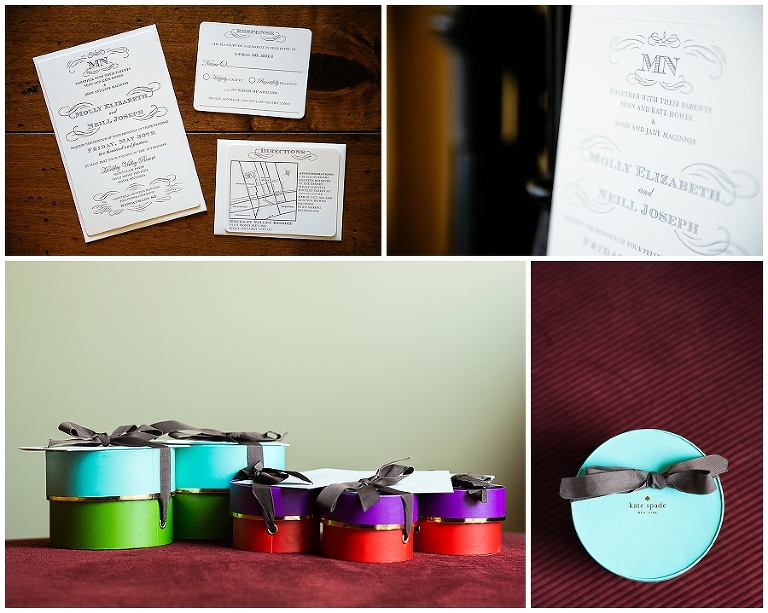 These are some of my favourite detail photos from the wedding day. The horseshoe is given to the bride by her mum at the end of the ceremony for good luck, and her ring was her grandmothers and it was absolutely gorgeous!!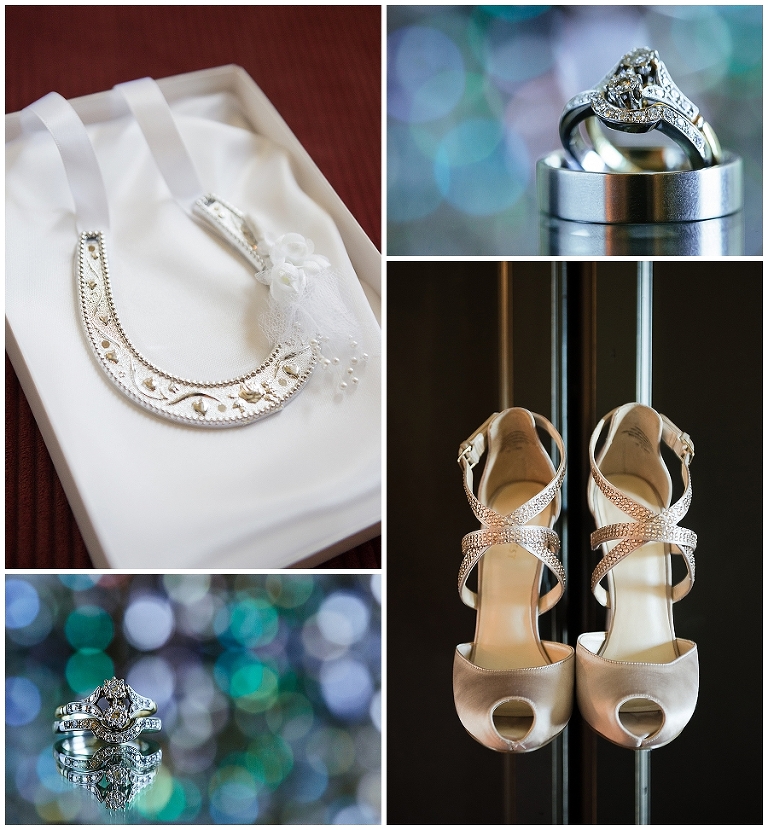 Molly's dress was so beautiful, and she looked stunning in it!! Her makeup was done perfectly by Justine McKnight as well. Her bouquet had a charm in it that was from her grandmother's wedding cake when she got married. How special is that!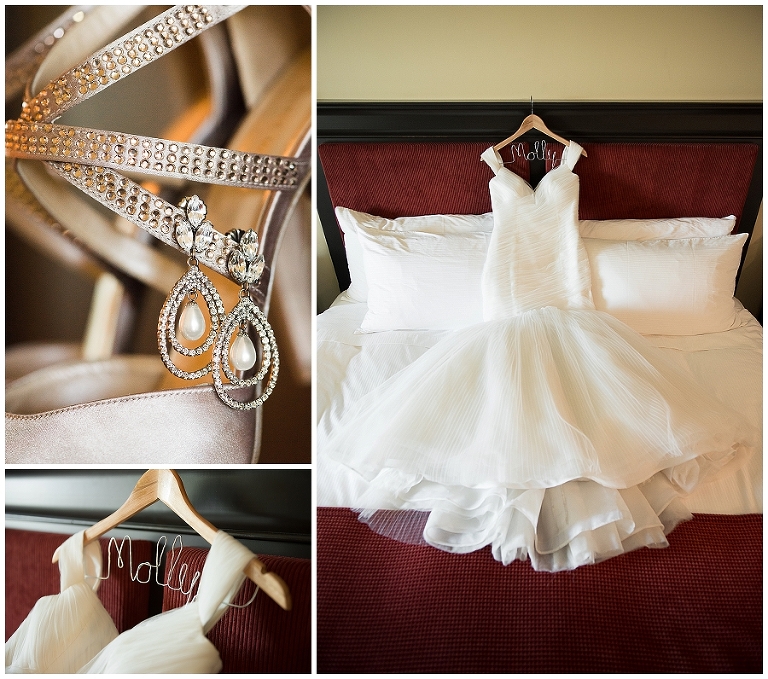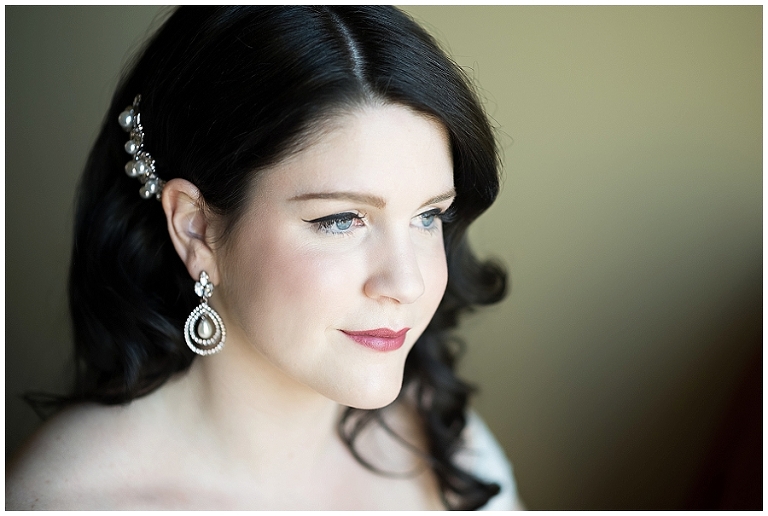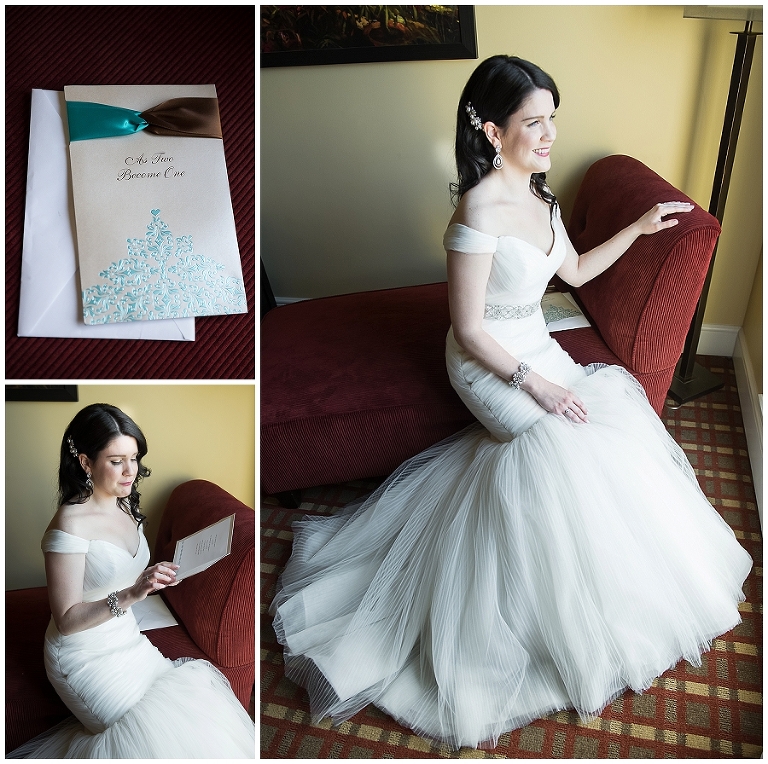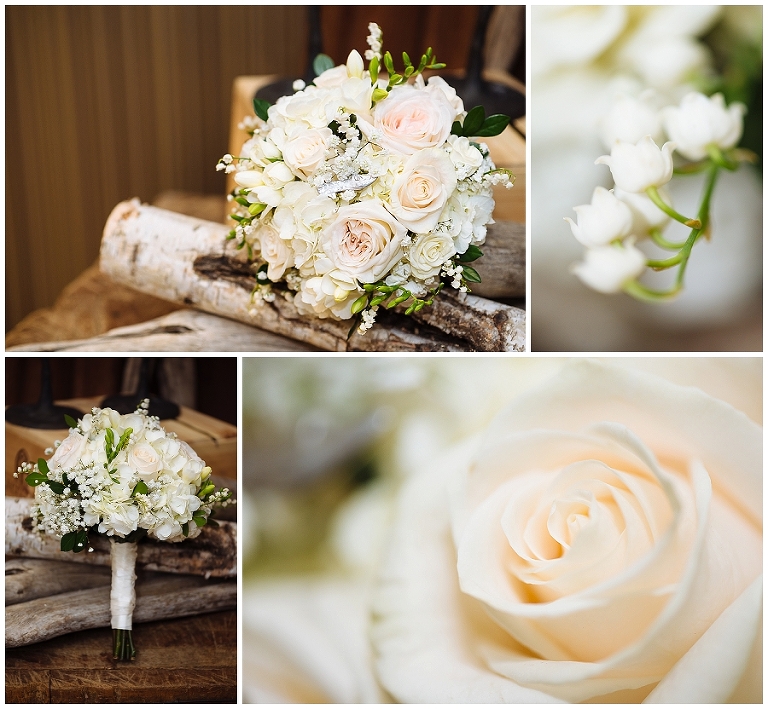 THIS. Molly has a first look with her father right before the ceremony, and it was so incredibly special. My absolute favourite part of their wedding day was seeing and photographing these moments! Both of their families were so loving and caring, and it really did show throughout the whole day.
Their ceremony was under the beautiful white tent at Hockley Valley Resort, and it was just beautiful. My favourite part was at the end – the first kiss. It was so sweet and magical!! At the end of the ceremony, Molly's mum handed her the horseshoe – which was straight from Belfast!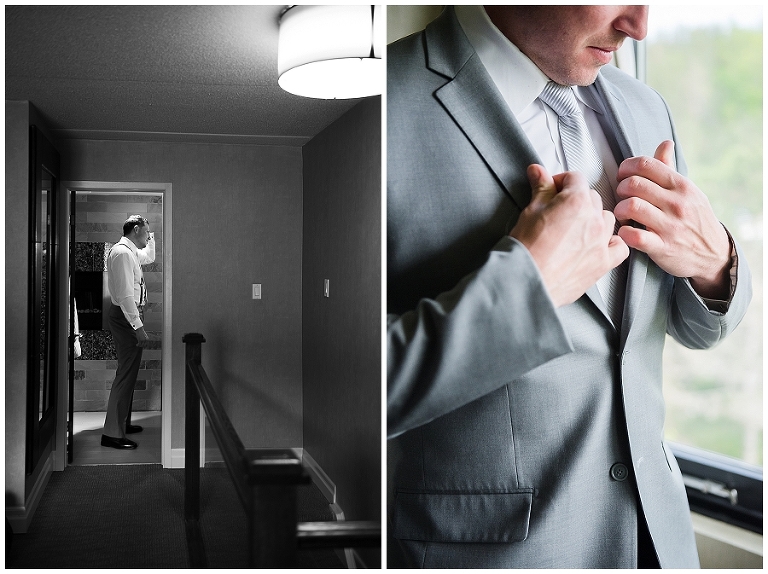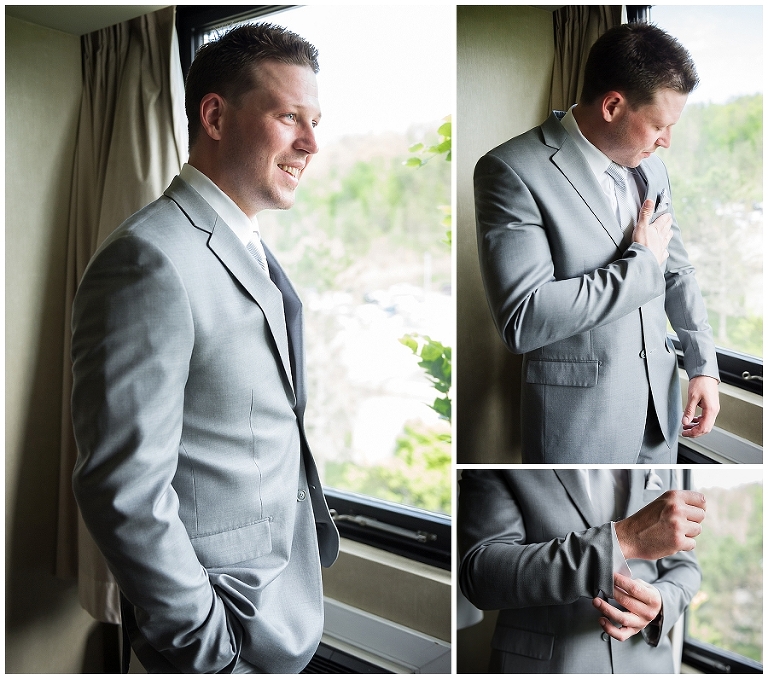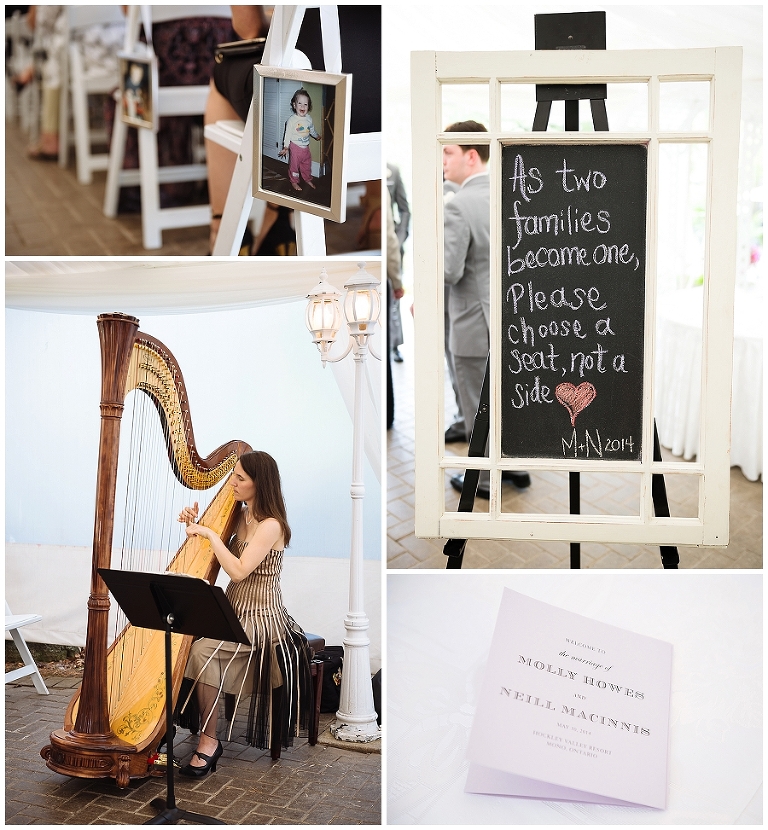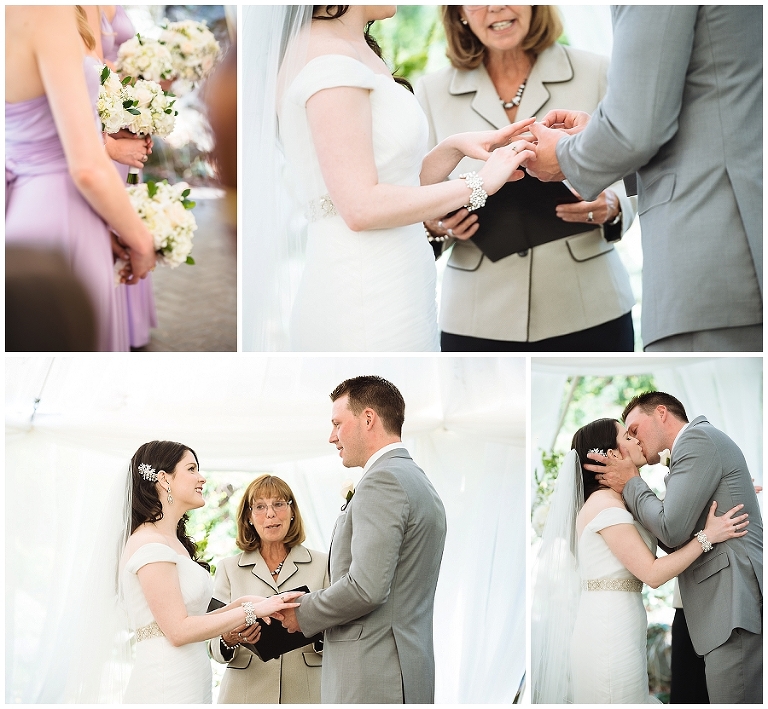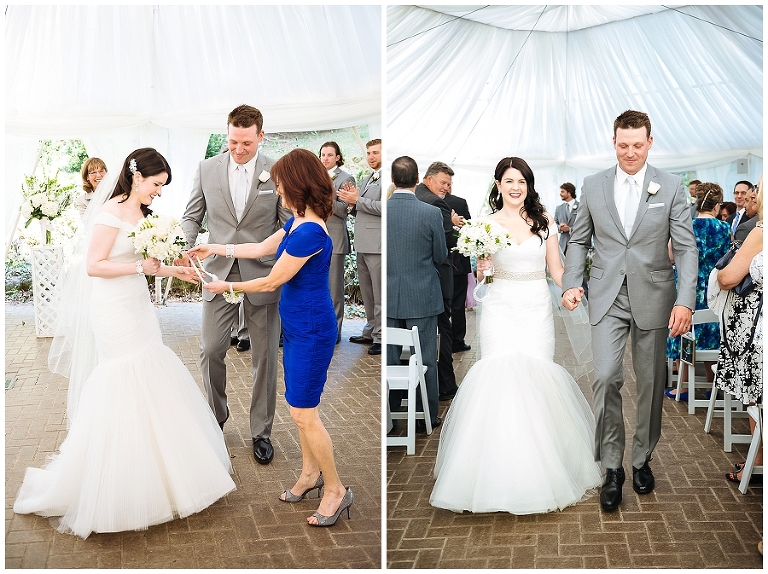 Hockley Valley has some really beautiful spots for your wedding photos. For these shots, it was the perfect time of day, and the lighting was just right. The girls were gorgeous in the lavender Henkaa dresses, and Molly's Monique Lhuillier dress was the perfect fit for the beautiful bride. Check out the flowers too! The bouquets were so pretty with touches of peach and pink in them.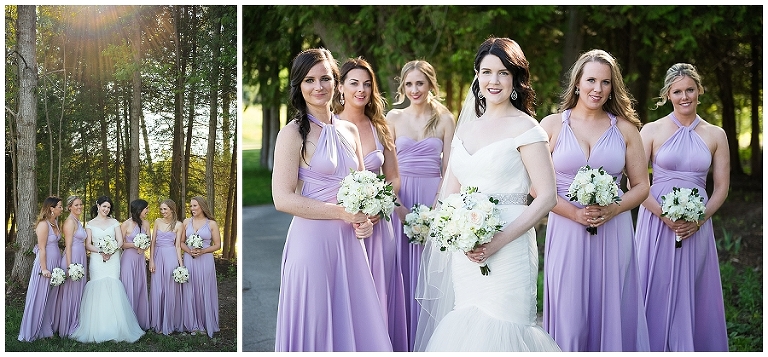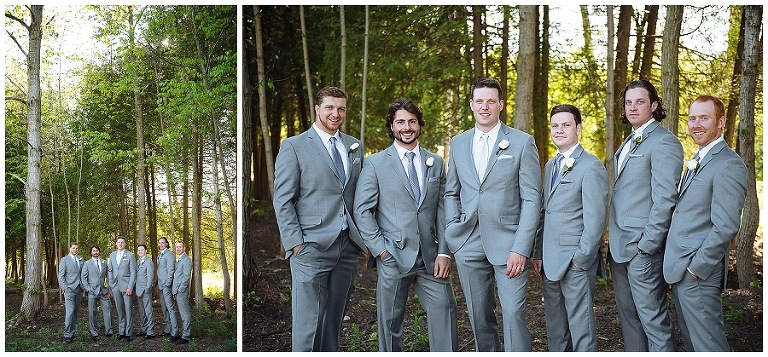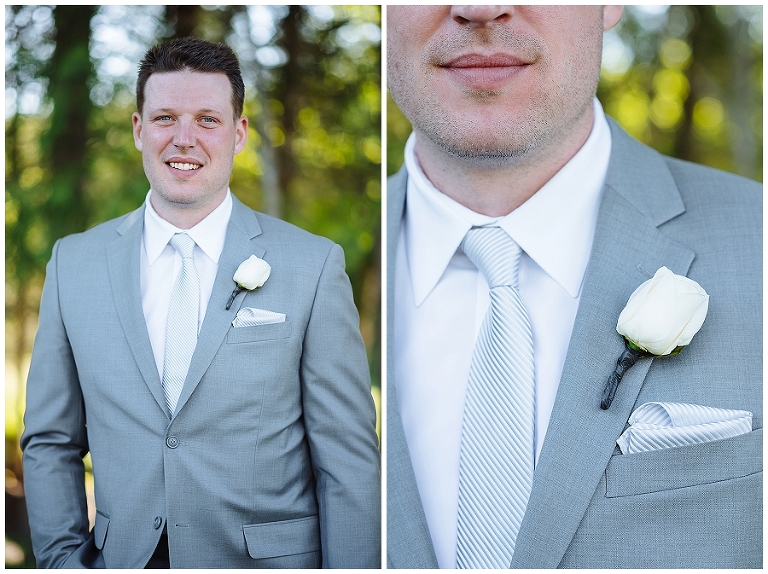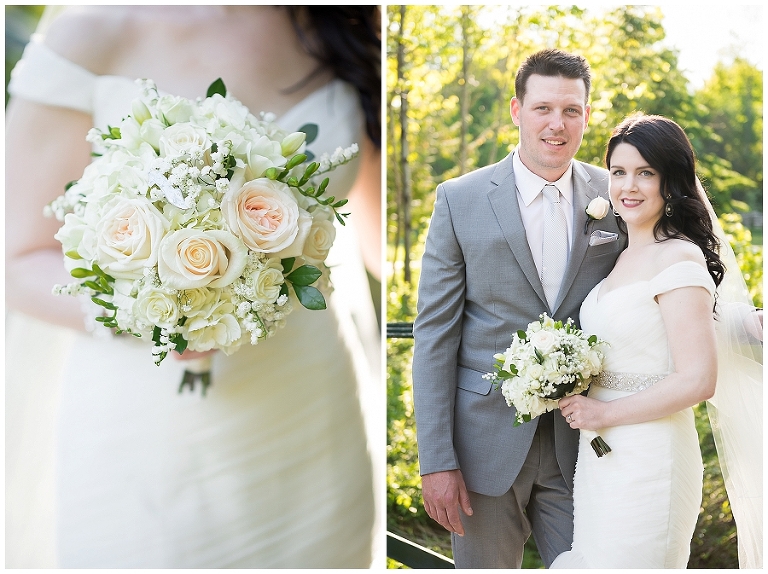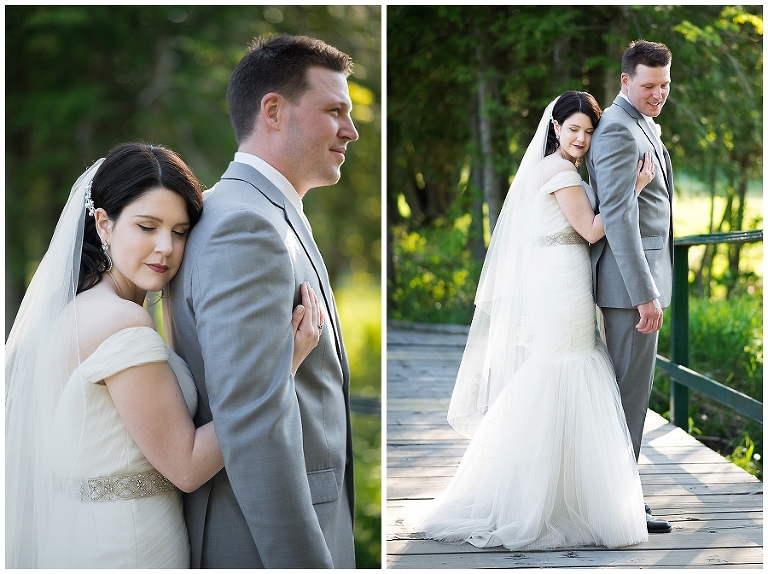 The reception was held in Restaurant 85 at Hockley Valley Resort. Everything was set up beautifully, and the food was incredible!! It is such a great space for your reception if you want something a little different! The speeches were amazing, and full of so much genuine emotion. I really had to hold in all of my tears. Molly & Neill's first dance was beautiful as well, and their song was "Harvest Moon", by Neil Young.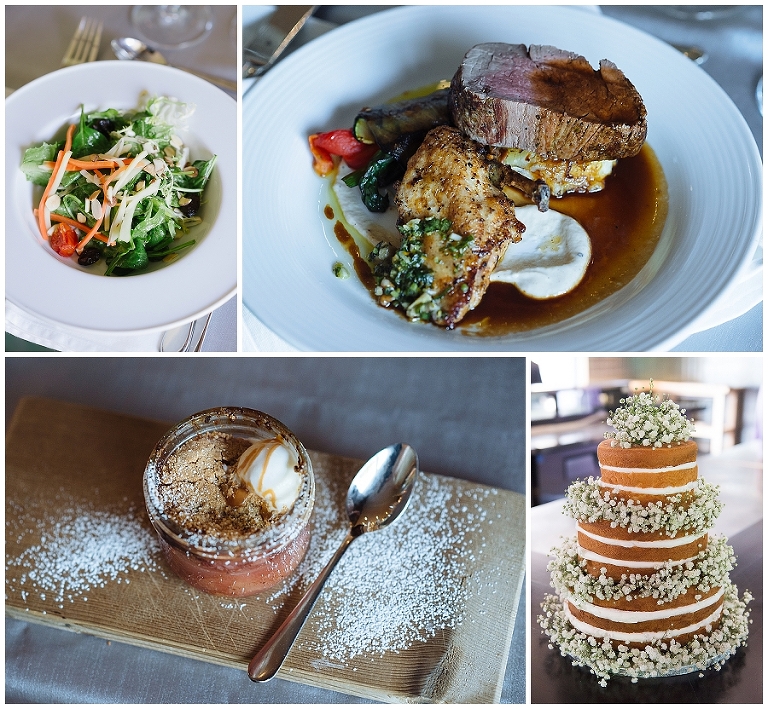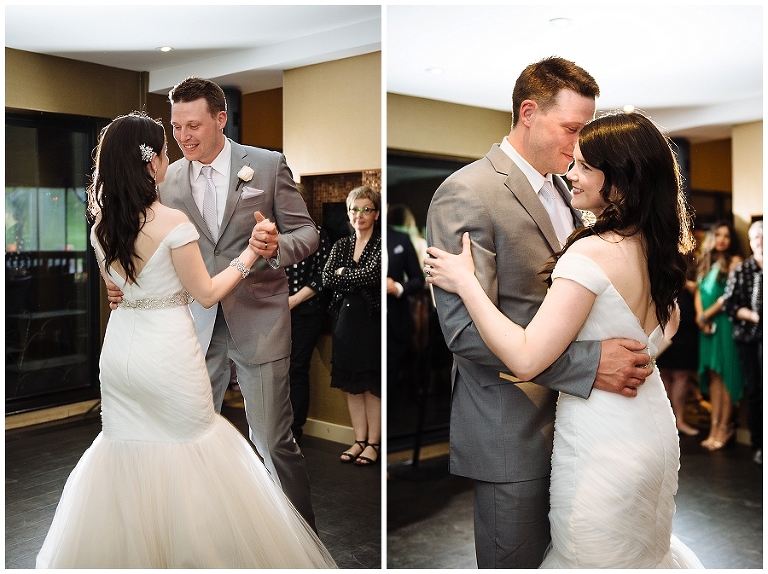 The night carried on with everyone dancing away inside, and enjoying themselves outside by the fire. Here's one last bit from Molly, "Looking back on our photographs I am reminded of what a wonderful event it was. My favourite part of the day had to be seeing Neill for the first time as I walked down the aisle. I was very nervous leading up to the ceremony, but I knew all along that as soon as I had my best friend at my side, all would be right. It was such a treat to have all the people we love in one place. We were truly able to celebrate together and dance the night away!
It was honestly such a pleasure to be a part of this special day, and I wish nothing but the best for Molly & Neill.
Here are the vendors that helped make this day so perfect!
Hair: Clover Bridal
Makeup: Justine McKnight
Florist: Parsons Florist
Cake: Quest for Cakes
Invitations: Paper Damsels
Harpist: Maria Jacobsson
Wedding Dress: Monique Lhuillier from White Toronto
Bridesmaid Dresses: Henkaa
DJ: BBBlanc