Arrowhead Provincial Park in the winter is absolutely magical. I've been camping there in the summer, and it's one of my favourite spots because of all the birch trees of course! My first night there, we arrived just after sunset and the snow had just started falling so slowly and peacefully and I knew this winter wonderland adventure was going to be amazing.  Once you park, there are sleds available for you to cart all of your belongings over to your cabin and the walk is very short (just a few minutes).
The cabins are pretty awesome and come with a list of amenities that will make your stay fun and easy for any age. They come with microwaves, a kettle and coffee maker, fresh water, a mini fridge, a propane BBQ outside and of course they are heated so it's nice and cozy inside! There is one queen size bed, and then a bunk bed with a double and single mattress. Pretty awesome if you want to bring a group of people, or a family winter 'camping'.
I woke up in the morning to blue skies, fresh snow everywhere and the ice skating trail just meters from the door of our cabin. Skating on the ice trail was so much fun and I think if you love skating and the outdoors, you should make a trip up to Arrowhead for this. There were a few rough patches, but hey it's an outdoor rink in the woods, it's to be expected! If you do decide that you want to come for a visit, I highly recommend coming during the week. The staff at the park informed us that the wait to get into the park on the weekend can be hours – yes plural. By the time you get in, park your car and get your skates on you've wasted precious time, and you'll probably be pretty frustrated too! There were barely any people there during the week, so it really allowed me to enjoy every moment of skating through the forest!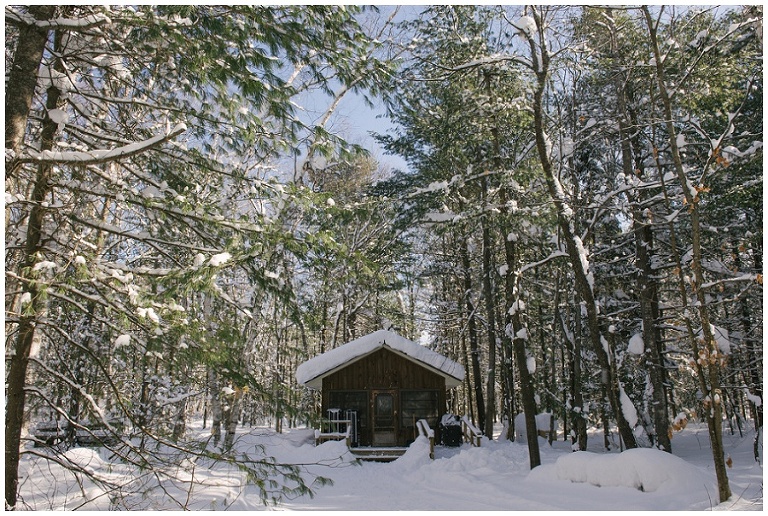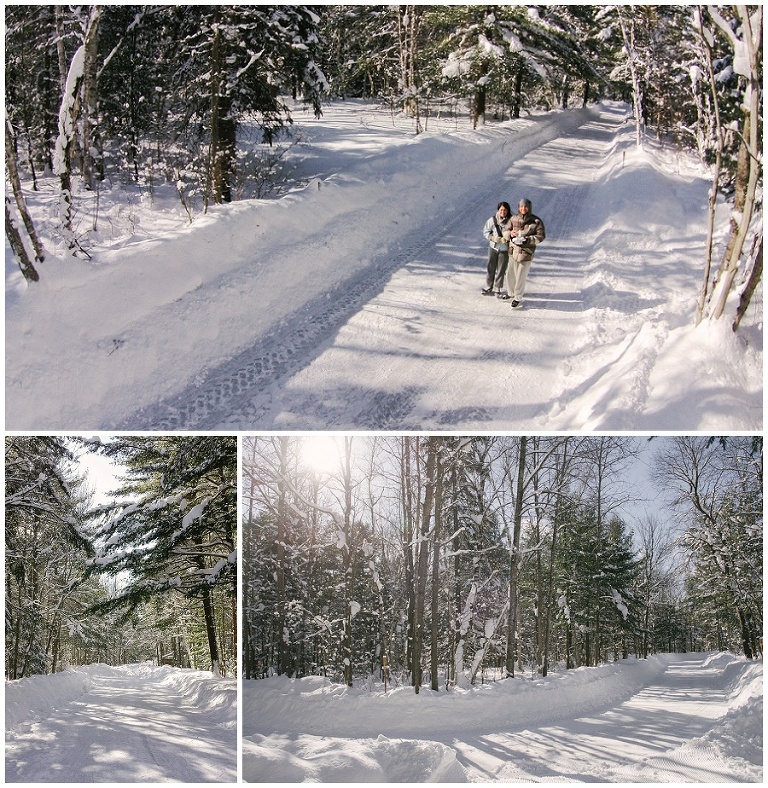 After skating around the trail for a bit, it was time for the next adventure – tubing! I'm not going to lie, I was scared at first but it ended up being really fun and I didn't want to stop. They made the tubing run very well, and it's also a great workout – walking all the way back up to the top!! After I couldn't walk back up anymore, I made my way over to the snow covered beach to my favourite birch tree spot at the park. I hiked through thigh deep snow, as this was not part of a trail. I enjoyed the peacefulness of relaxing in nature and took some photos as well. You'll see though, that when I got back to the car my lens was starting to freeze! It was pretty darn cold out!!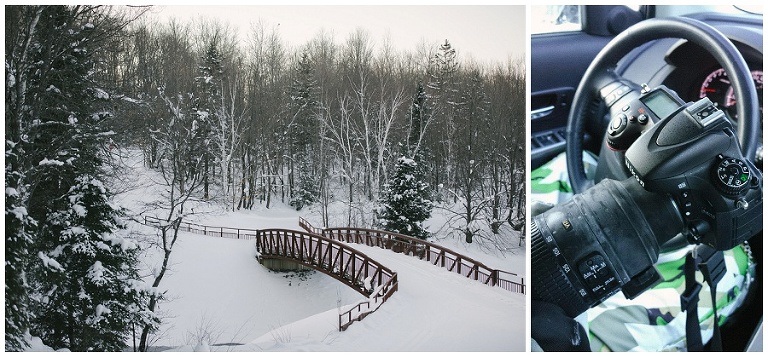 It was time to head back to the cabin and get cozy. But before I went inside for the night, I obviously had to have a campfire!! I enjoyed the hot chocolates, and burned through one bag of wood since it was too cold to stay outside for any longer. Once inside, it was an all out games night of cribbage (favourite) and Mille Bornes (a cottage staple of mine).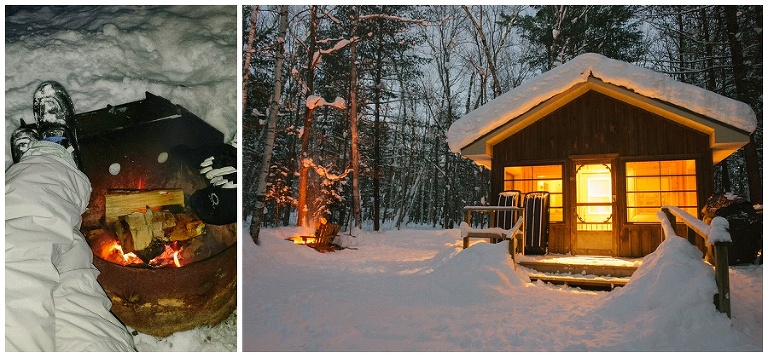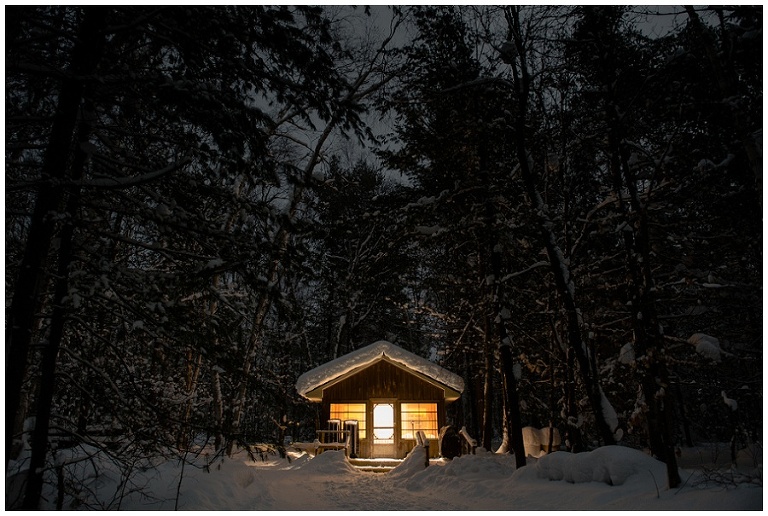 The sunrise in the morning was perfect and oh-so-golden. I didn't want to get out of bed, but there were things to do and so much nature to see! I rented snowshoes and trekked on over to Stubb's Falls in Arrowhead Provincial Park. This was my first time snowshoeing (in like 20 years) and there was lots of fresh powder to plow through. The waterfall was mostly covered in snow, but I think I got some decent shots of the water and bridge together.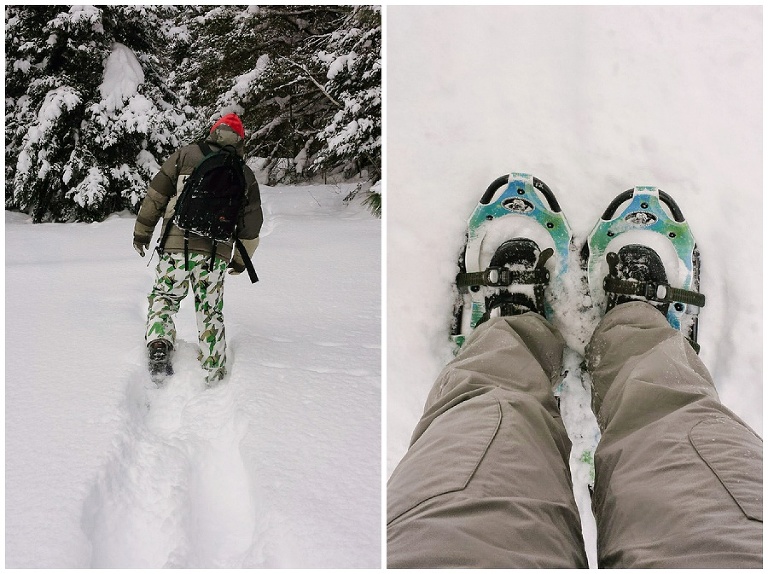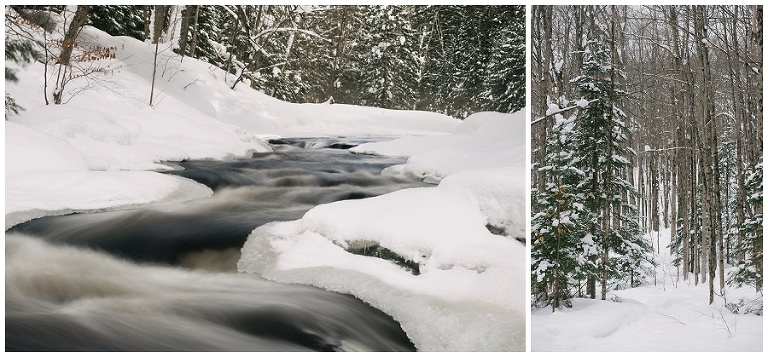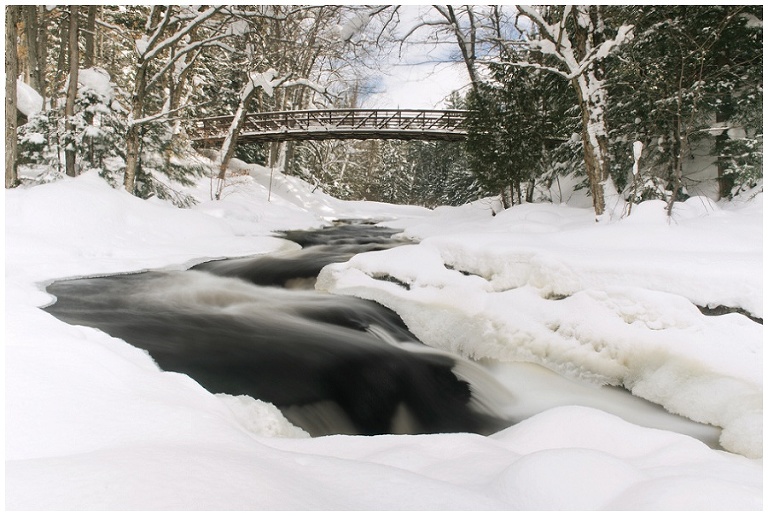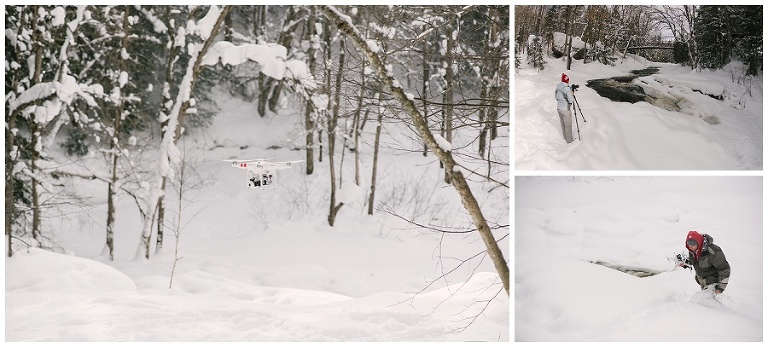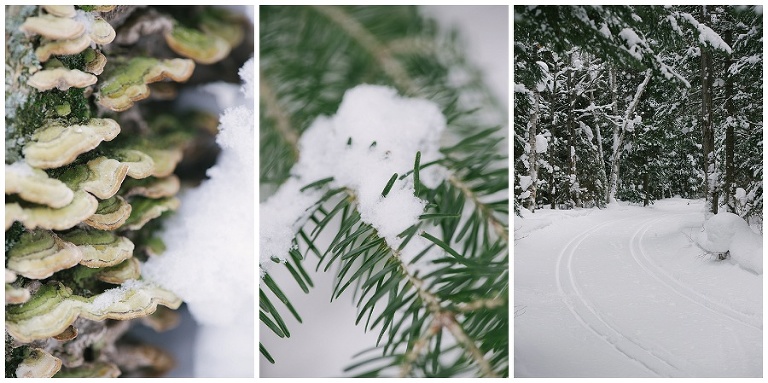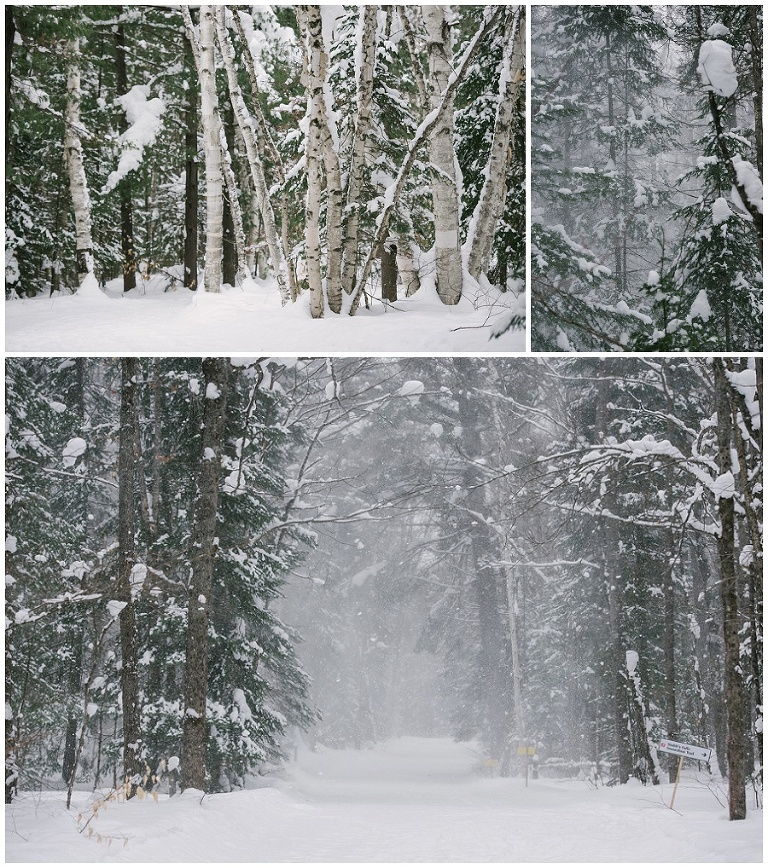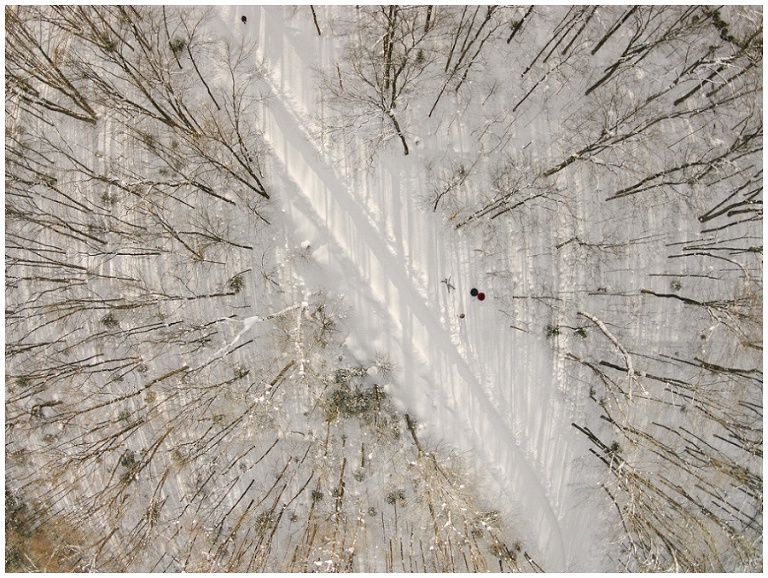 All in all, the adventure up to Arrowhead Provincial Park was magical and I really did not want to leave at all. It was a refreshing break away from the city. I highly recommend renting a cabin for a night or two so that you can enjoy all the park has to offer. They even have cross country skiing trails everywhere as well which is pretty awesome. I would love to hear anyone else's adventures from camping there in the winter or other provincial parks! Feel free to leave a comment!
All aerial photography taken by: Keri Wilk