Jenn and Alex's wedding at Hotel Ocho in Toronto was a truly unique and memorable event. Taking place in October, their wedding was lit by warm candles which created an intimate and cozy ambiance that made everyone feel welcome and relaxed.
The ceremony was a beautiful and emotional celebration of the couple's love, with family and friends gathered around to witness their union. Having a candlelit ambiance added a touch of magic to the event. It was a truly unforgettable experience! Creating a charming and intimate setting developed a sense of closeness and togetherness, bringing everyone together to celebrate the union these two lovebirds!
The Benefits of a Casual Wedding Reception with Hors d'oeuvres
To keep the celebration relaxed and fun, they chose to forgo a formal sit-down dinner. Passed hors d'oeuvres allowed guests to mingle and socialize in a more casual setting, creating a friendly and welcoming atmosphere that made everyone feel at home.
Their wedding was a testament to the fact that sometimes the simplest things can make the most beautiful memories. The warm candlelight, cozy ambiance, & company of loved ones were all that was needed to create a truly unforgettable day.
Forever remembered, will be the magic of Jenn & Alex's day. It's a reminder that love knows no bounds, and that the most intimate moments are often the most beautiful.
Why Hotel Ocho is the Perfect Venue for a Cozy Wedding
Now, if you're planning your own Hotel Ocho wedding, there are a few things to keep in mind. First, the venue's cozy and intimate nature makes it the perfect location for a small and intimate celebration. Second, you can stay at the hotel and get ready there which makes it really convenient. Finally, the brick and rustic nature of the interior will make all of the elements come together nicely no matter how you decorate it.
Vendor Love:
Venue: Hotel Ocho
Dress: The Modern Bride
Florals: Cool Green & Shady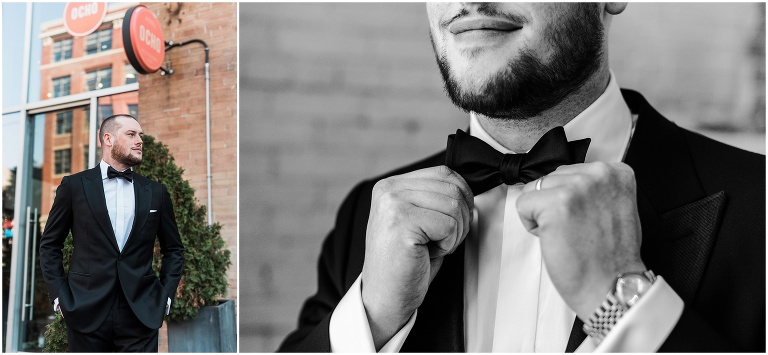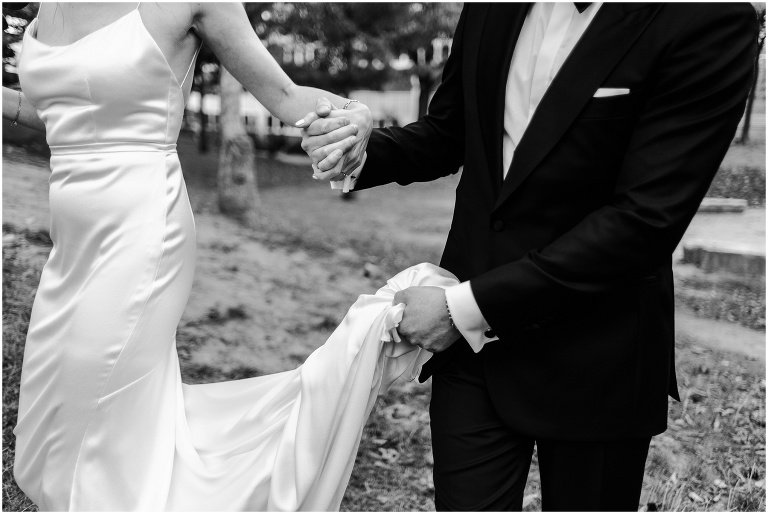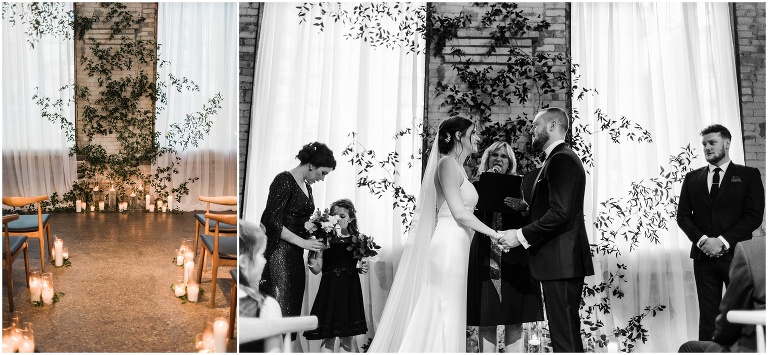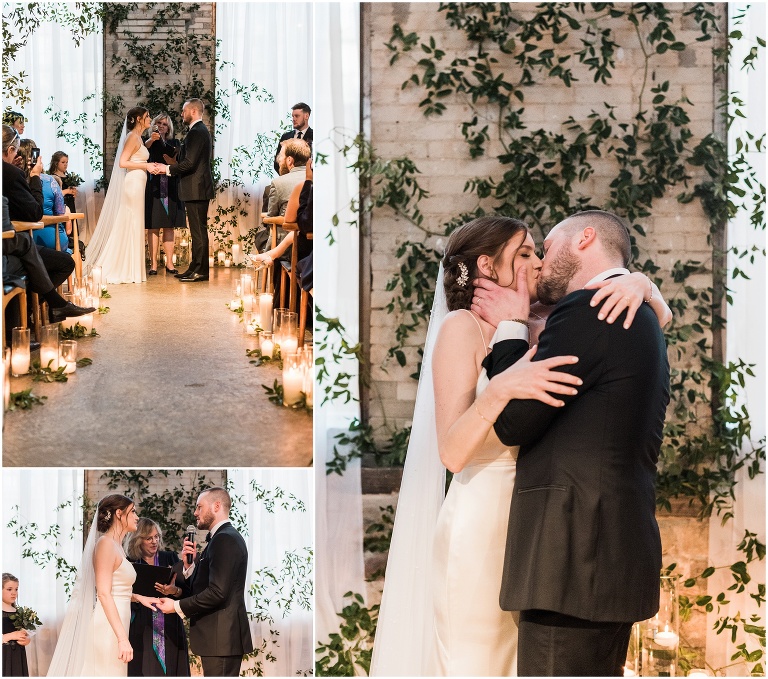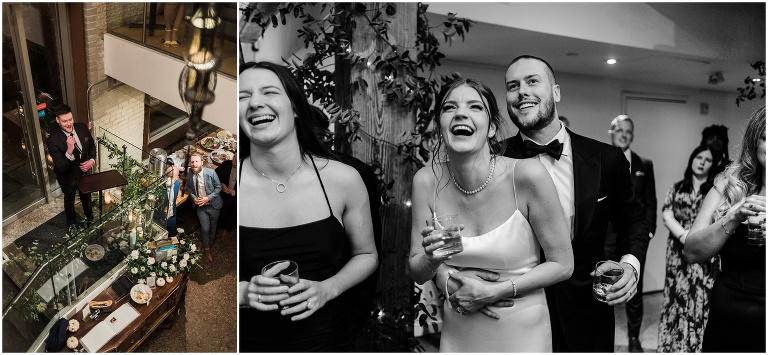 Want to see another wedding hosted at one location? Check out this Elora Mill Wedding on the Blog!