Ancaster Mill Wedding
Paulina and Mike's Ancaster Mill wedding was planned so perfectly. I asked them why they chose their venue they replied, "We absolutely fell in love with the indoor chapel we will be getting married in". It's true. Ancaster Mill has an amazing indoor chapel – perfectly suited for any type of weather. It's also a great option for a rain plan!
The couple chose to get ready for their Ancaster Mill wedding at The Sheraton in Hamilton. This allowed me as the photographer to move from the guy's getting ready to the girls with ease. I love it when couples do this because I can be present with both parts of the wedding party, and also they don't need a second photographer on their wedding day. Once everyone was all dressed up and ready to go, Paulina & Mike decided to do a first look at the hotel together. Full of huge smiles and tears they had the opportunity to spend some alone time with each other before their ceremony.
How to have a proper rain plan for your wedding photos
Summer weddings are a funny thing. You want to enjoy the outdoors however the chance of rain can always put a damper on your plans.  Planning ahead, we spoke about the rain plan for their wedding photographs before the ceremony. They chose to book some time at Royal Botanical Gardens in the Mediterranean Gardens with a quick stop outside in Hendrie Park. As you can see, the photos of them in the greenhouse are stunning. Having a rain plan takes so much stress out of the day. Oh, and it DID rain that day. When you take your wedding party photos before the ceremony it can allow you to be more present with your guests on your wedding day & takes a lot of stress out of the timeline too.
Ceremony rain plan for the win!
The Ancaster Mill has the option for outdoor ceremonies however the Miller's Chapel is a perfect option to keep your guests dry and take the stress out of the ceremony. The ceremony space kept everyone dry while they exchanged their vows and became husband and wife! After their ceremony the sun came beaming out and we took some more photographs outside. Their reception was held in the Millview Room which overlooks the base of the waterfall. The food was delicious, speeches heart warming & the slideshow of their love had people in tears and laughter. The of course we had to add one more piece of photo goodness to their day – the ultimate sparkler photo!
Makeup & Hair: Makeup by Rose
Florist: Verona Florist
Wedding Dress: The Modern Bride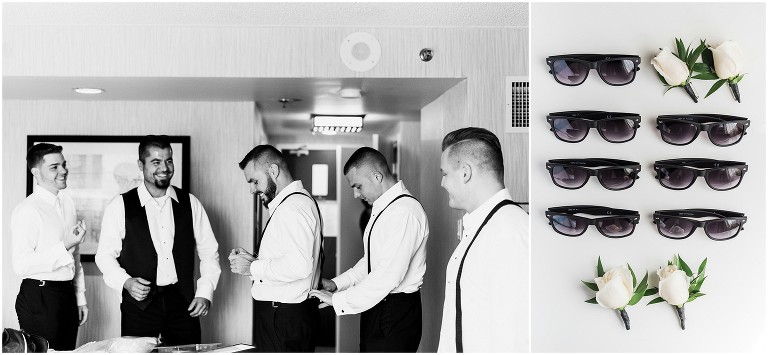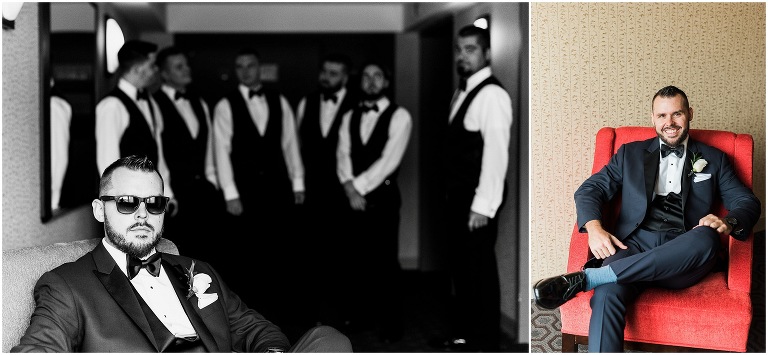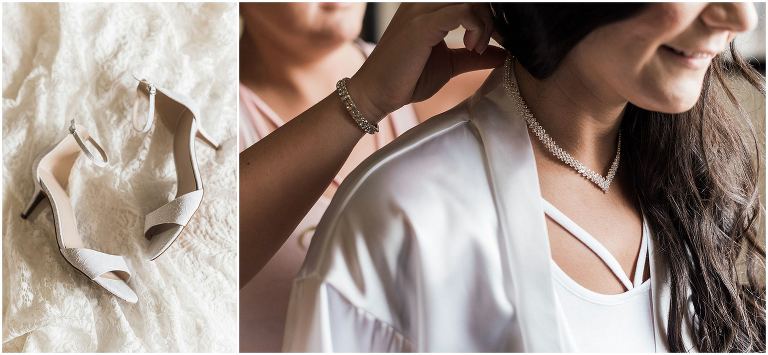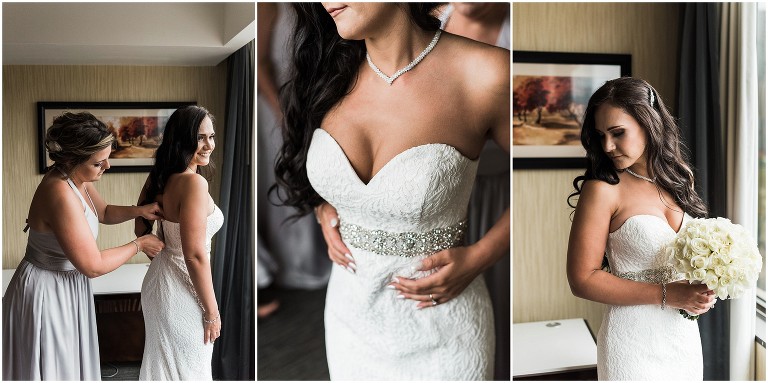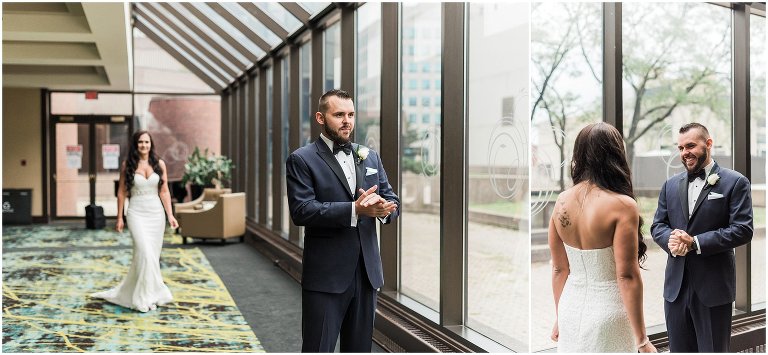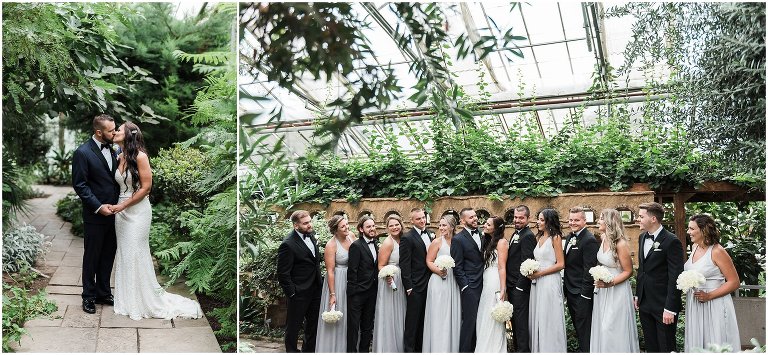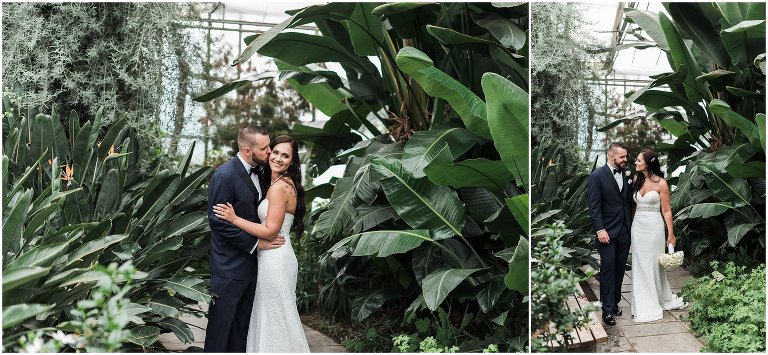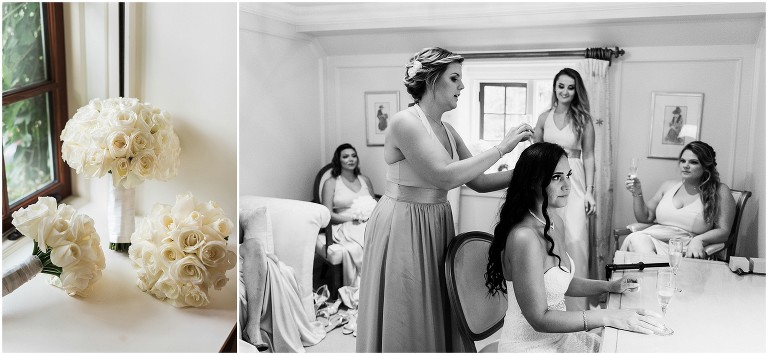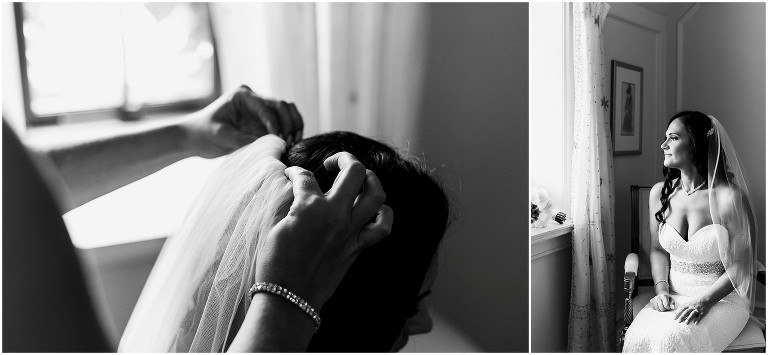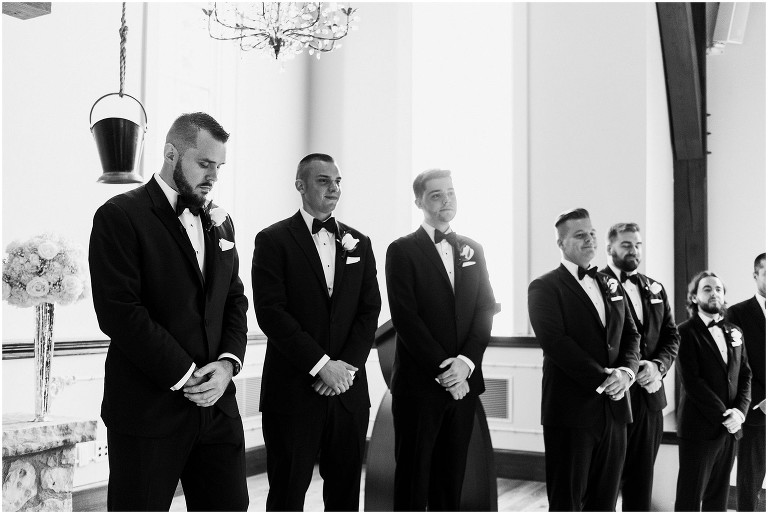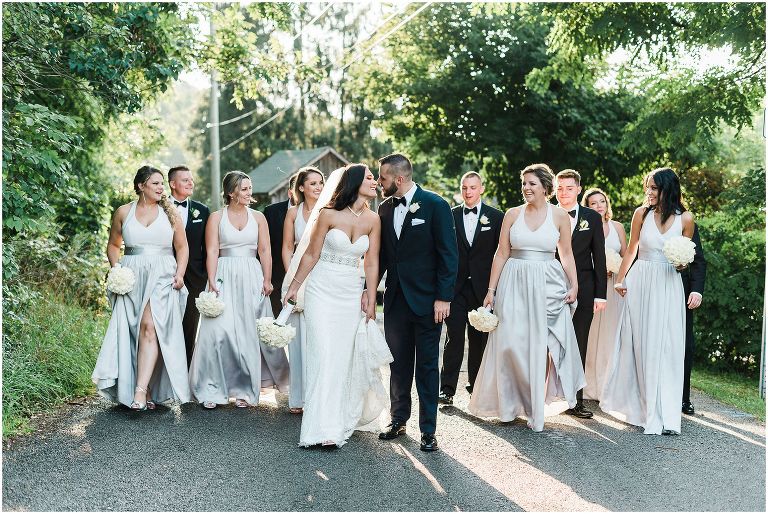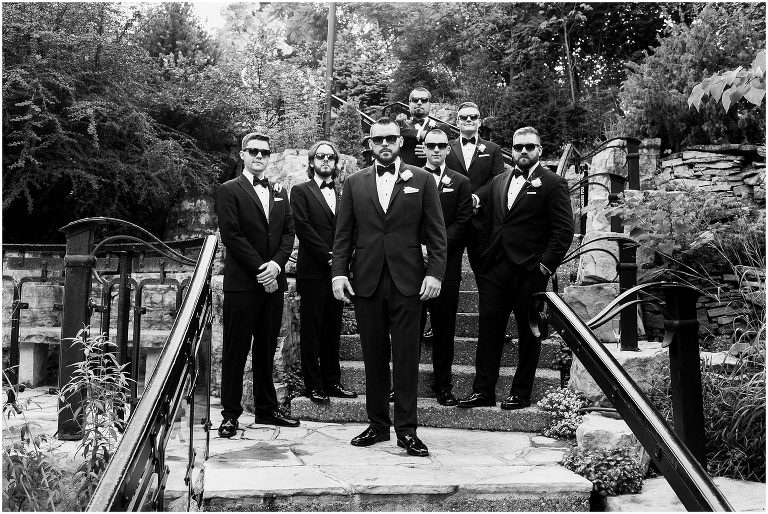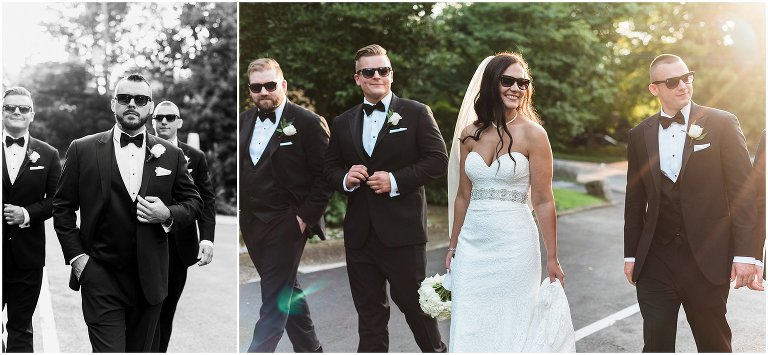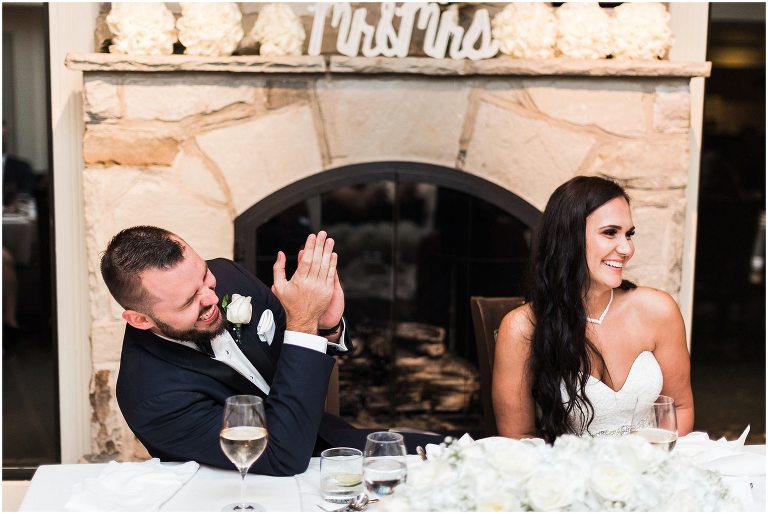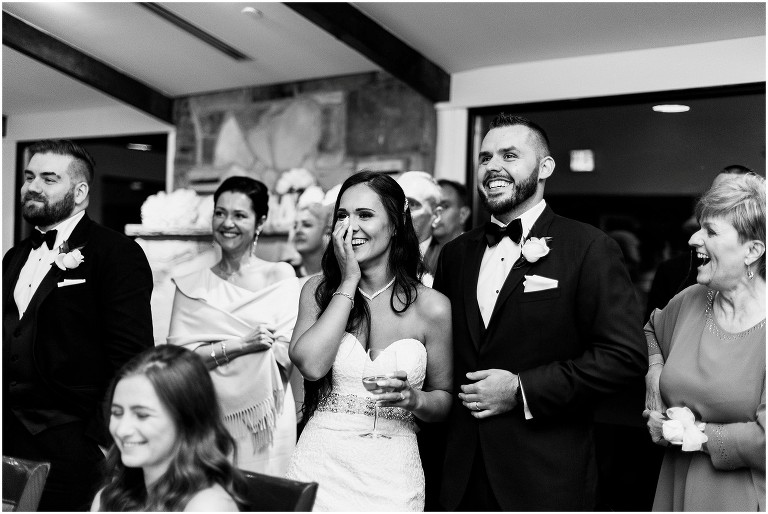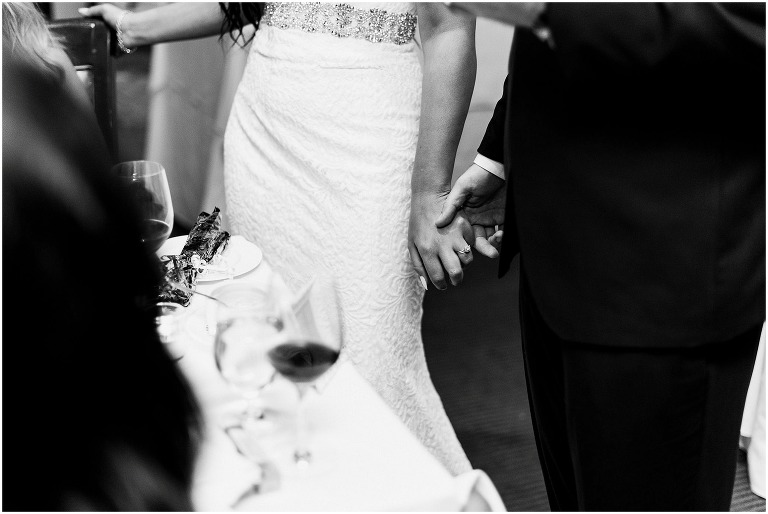 If you enjoyed this wedding, then check out another Pearle Weddings & Events wedding at Elora Mill right here!