Swimming with whales was something I've wanted to do since I was about 7 years old. When the opportunity came for me to actually do this, I made the decision to say goodbye to the security of my bank job. I wasn't allowed the time off to pursue this bucket list item, and in turn I decided to quit. It was a tough decision, and took me about a year to really take the leap, but I am so very happy that I did. It has now allowed me to fully jump back into my photography, and start to live the life I have always wanted.
Dominica is probably my favourite place in the Caribbean to visit. It's the "Nature Island" of the Caribbean for a reason. Lush green rain forests, waterfalls, mountains & hiking, and some amazing scuba diving. Don't forget the daily dose of rainbows! I have been there twice now, and I will continue to go back when I can. We stayed at Castle Comfort, and the accommodations were great. A lovely breakfast in the morning, and when we would come back from our day on the water, our happy hour snacks were always brought down to us. Some of the BEST stove top popcorn I have ever eaten in my life.
Dominica is home to about 200 resident sperm whales, and the only legal way to have in water encounters with them, is to be on a government issued research permit.  I had a wonderful opportunity to be on a permit that I couldn't pass up so I took the leap and went on the trip! I also just want to make it clear again, that all of my whale photographs were taken under government permit.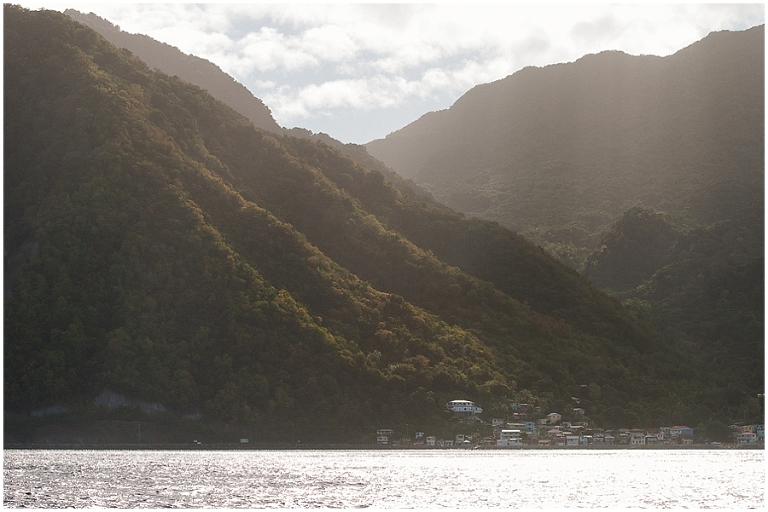 I was on the permit to be in the water for the first 5 days. We had sightings the first 3 days, but were skunked for the last two. It was ok though as we still saw dolphins, pilot whales, turtles, and baby sargassum frogfish (not easy to see very often). We could also hear humpback whales at one point when we were having some fun snorkelling near the shore. I only got a few decent underwater photographs of the whales, which was really just a bonus since swimming with them was what I really wanted to do.
With sperm whales, you see very little of their body at the surface, but when you are in the water with them you see just how big they really are. I'm not going to lie though, it was not easy being in the water with them. You are swimming as hard as you can possibly swim in open ocean to get close, all while trying to make as little disturbance at the surface of the water. There were times when the ocean was very calm, and there were times when there were 6 foot swells you were trying to swim through. You aren't diving either. You are snorkelling, and getting back onto the boat in those swells isn't the easiest thing to do either – it's also kind of scary.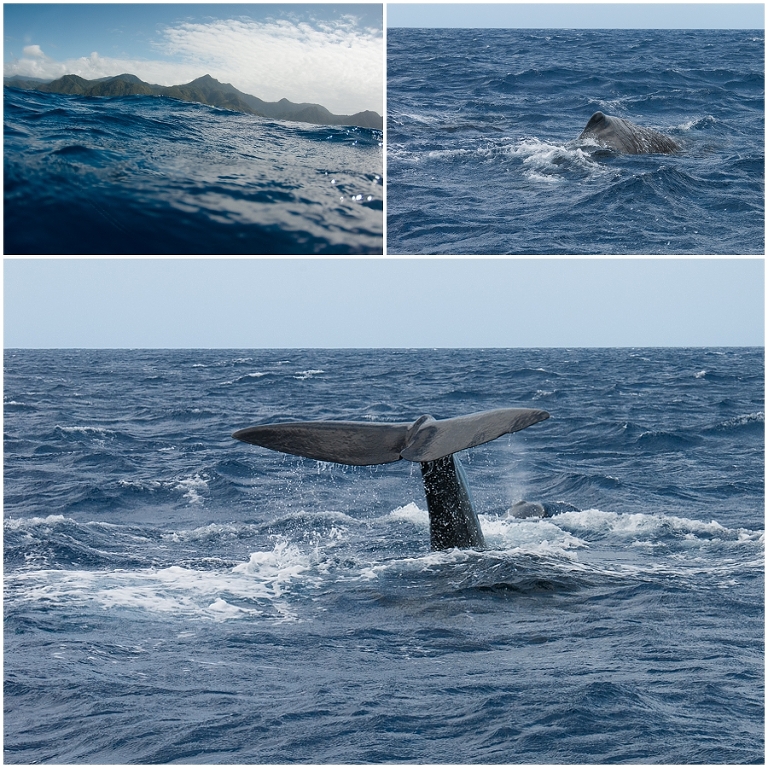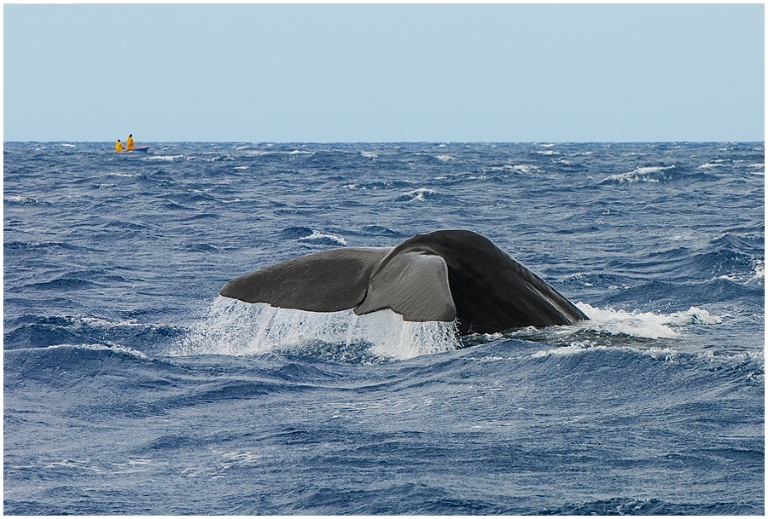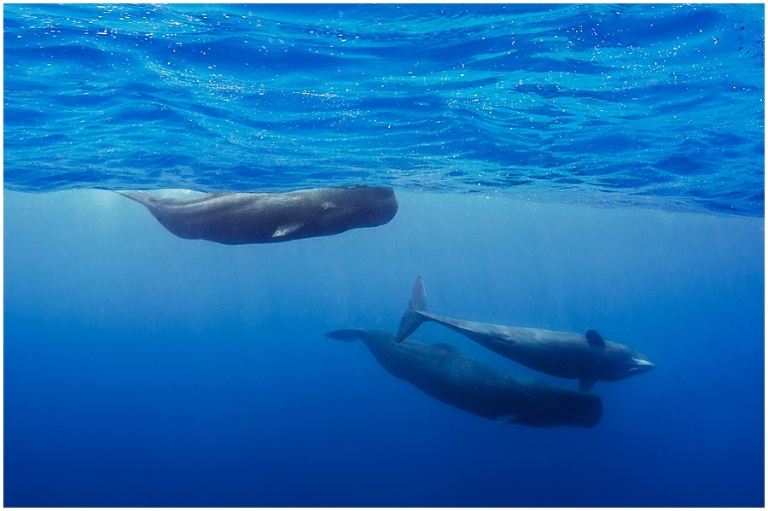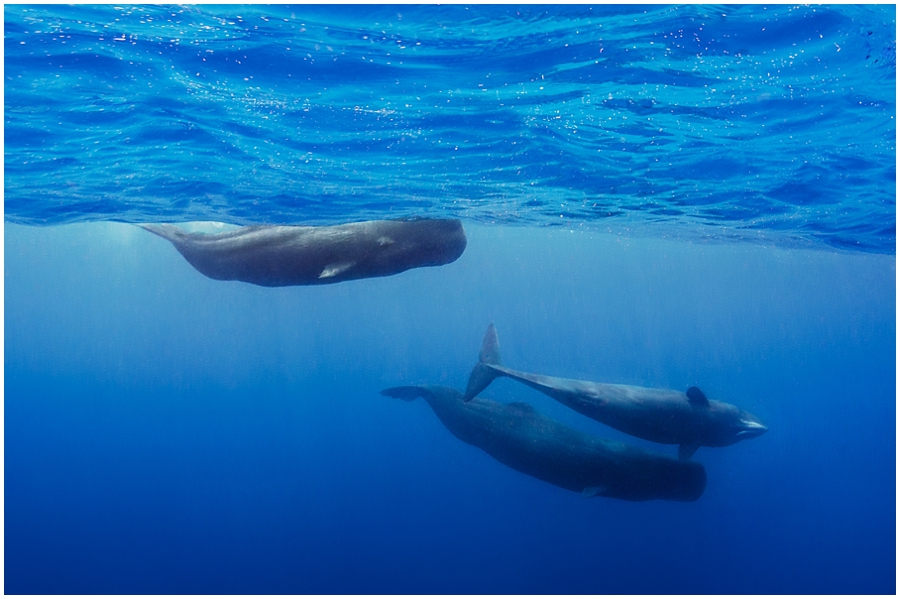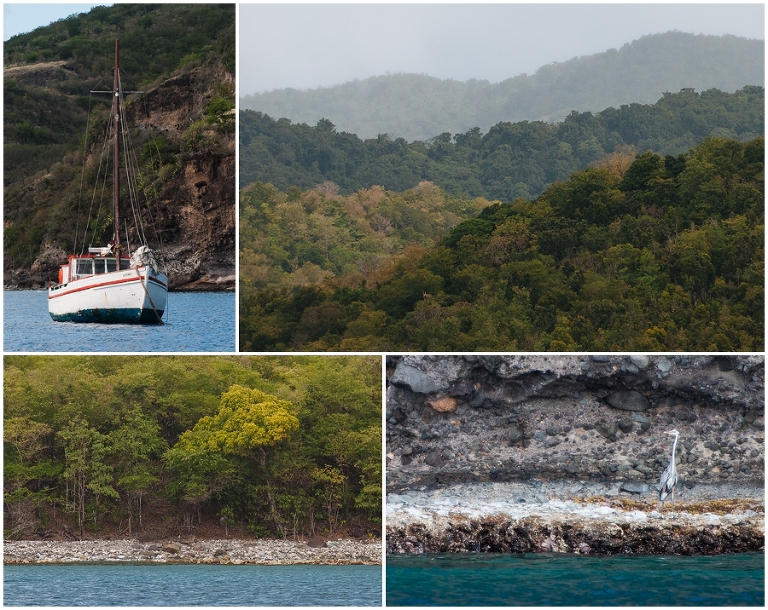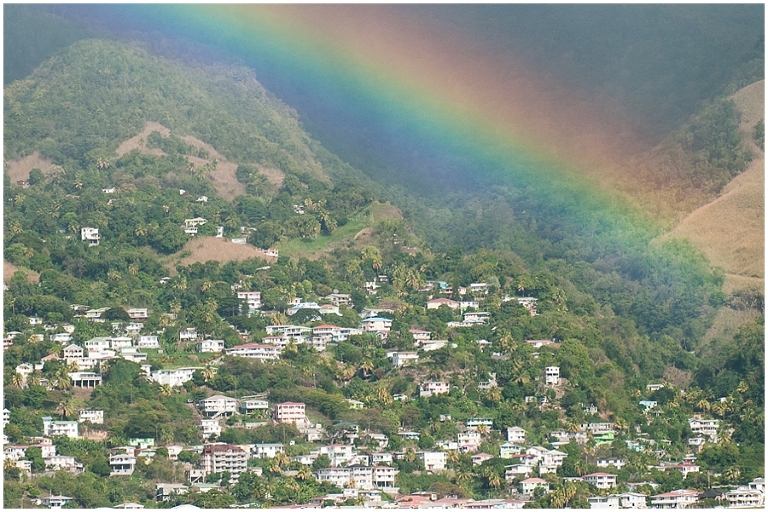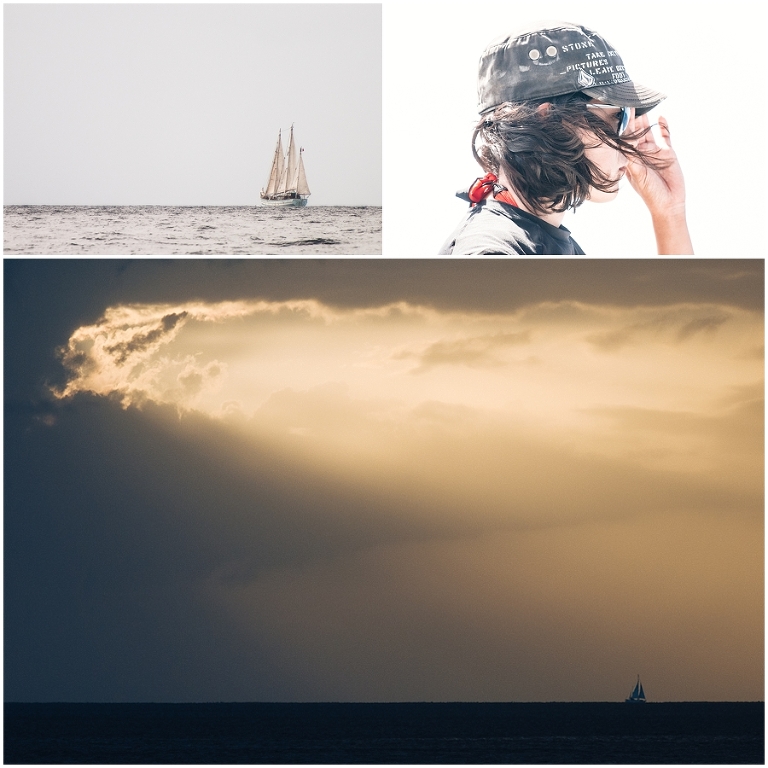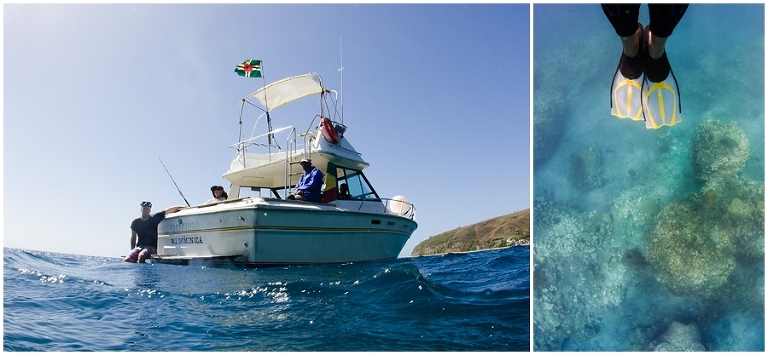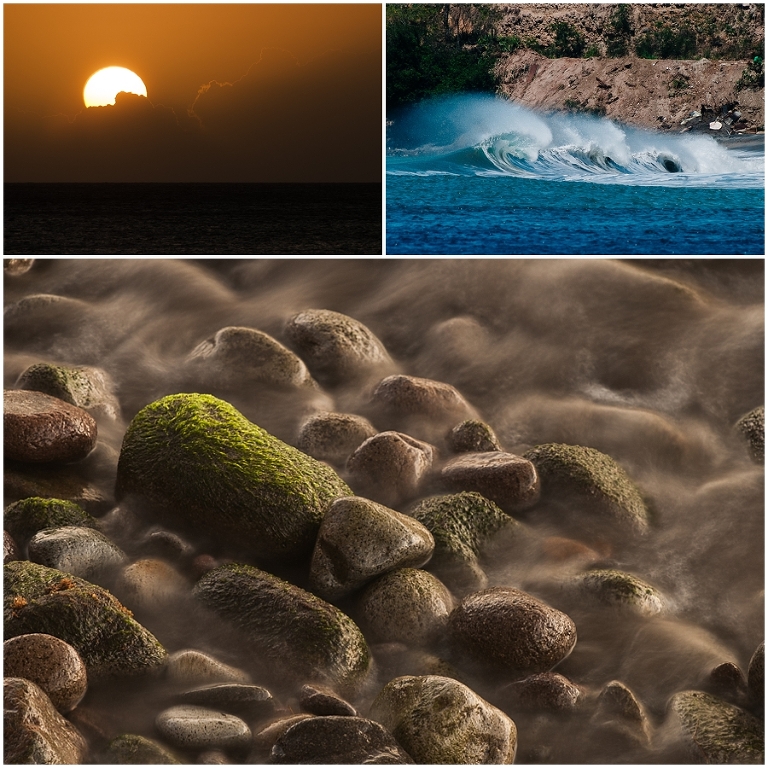 After the 5 days in the water, I took the day off to do the boiling lake hike in the Morne Trois Pitons National Park. This was my second time doing this hike, so I knew what to expect. Now keep in mind, all of us on the hike except our guide, were photographers so instead of the hike being the normal 6 hour trip it took us about 8.5 hours this time around. The hike really pushes your physical limits especially on your way back climbing up steep stairs made out of their native fern trees. Even though it was raining at the boiling lake and we barely got to see it, all of the pain I felt for the next 5 days was worth the beauty I got to experience during our hike.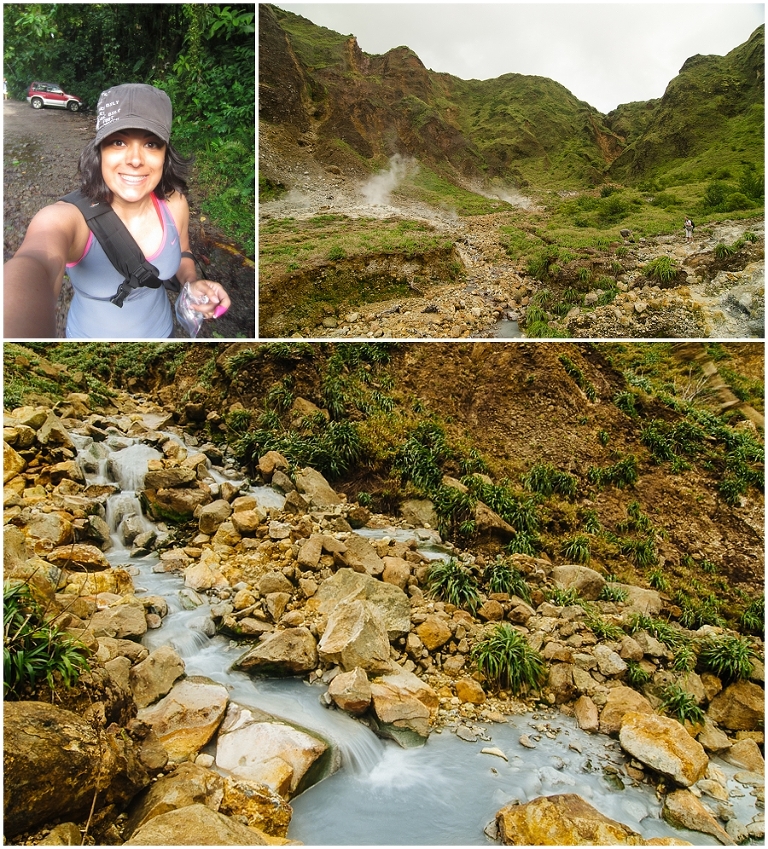 I took the following day off to rest, and do absolutely nothing. I didn't take any photographs at all. I just sat back and listened to the ocean and read a book. For the next 4 days I was back on the boat, but just to really document the days and I did not get back in the water, as I was not on the permit. I took a lot of photographs of the whales at the surface, which was nice because I took a lot of photographs as the whales were diving and got tail shots. We were on the boat for 8 hours a day, and in pure honesty the days you are in the water – you are only in the water for a total of about 30 minutes with the whales. The reason for this is because when the whales come up for air, they are on the surface for about 10-15 minutes. Once we spot them, we make our way over to their location and then slip into the water. Sometimes they are already swimming so fast that we don't get anywhere near them, and sometimes they are curious and stay around to check you out. Once they dive down they are gone for about 45 minutes, and then the waiting game begins again.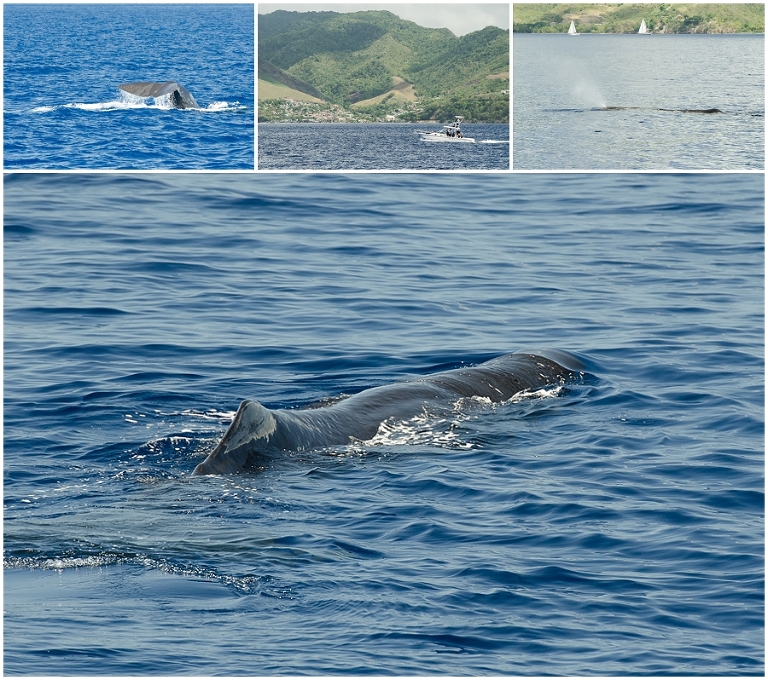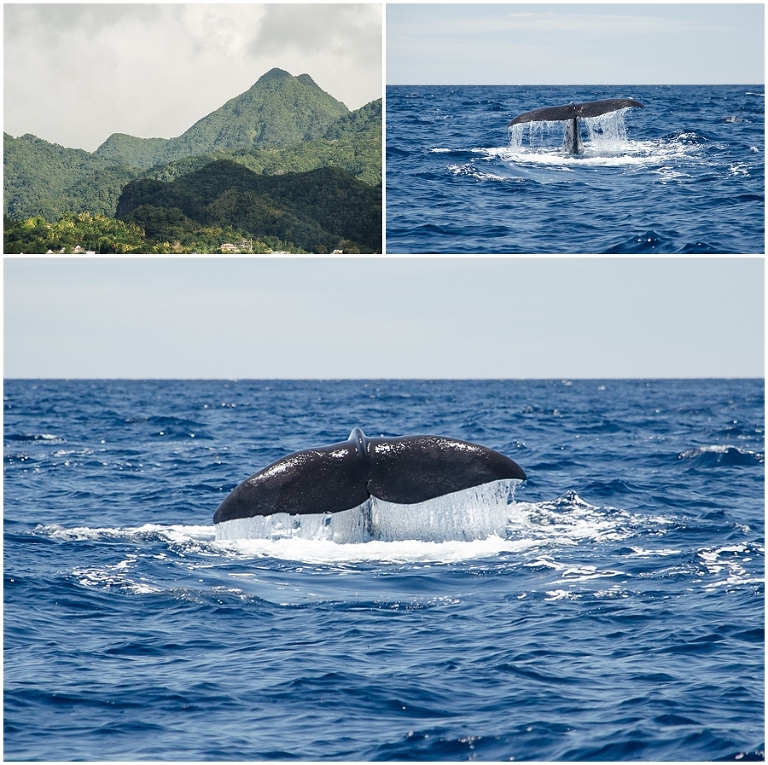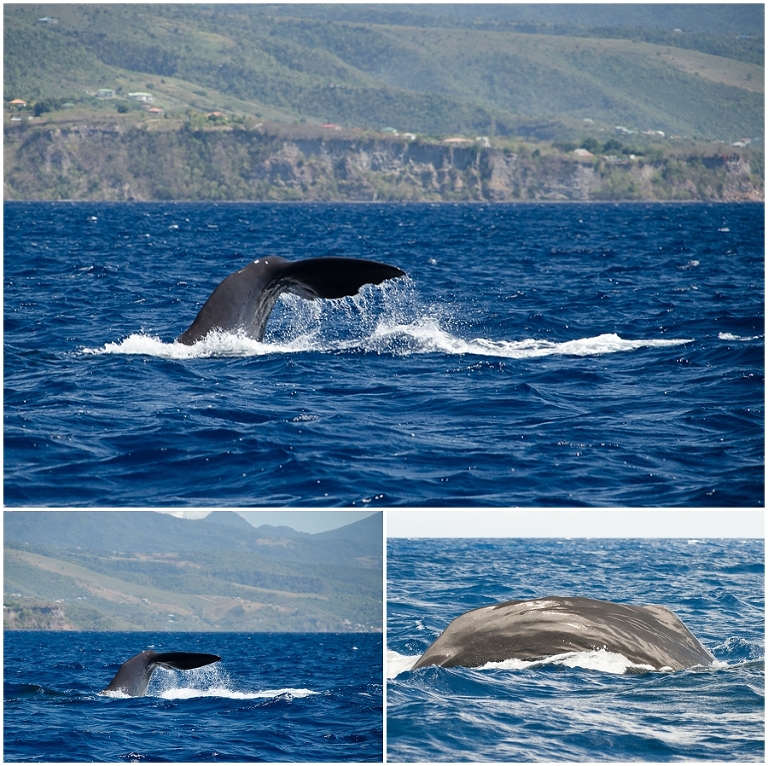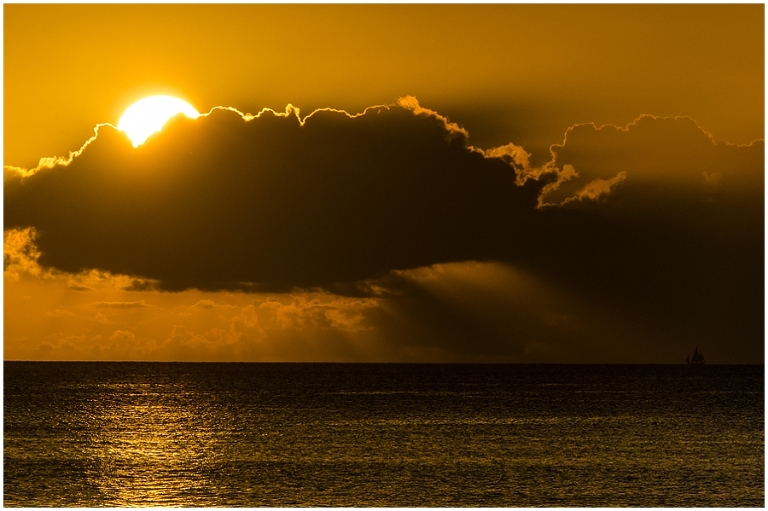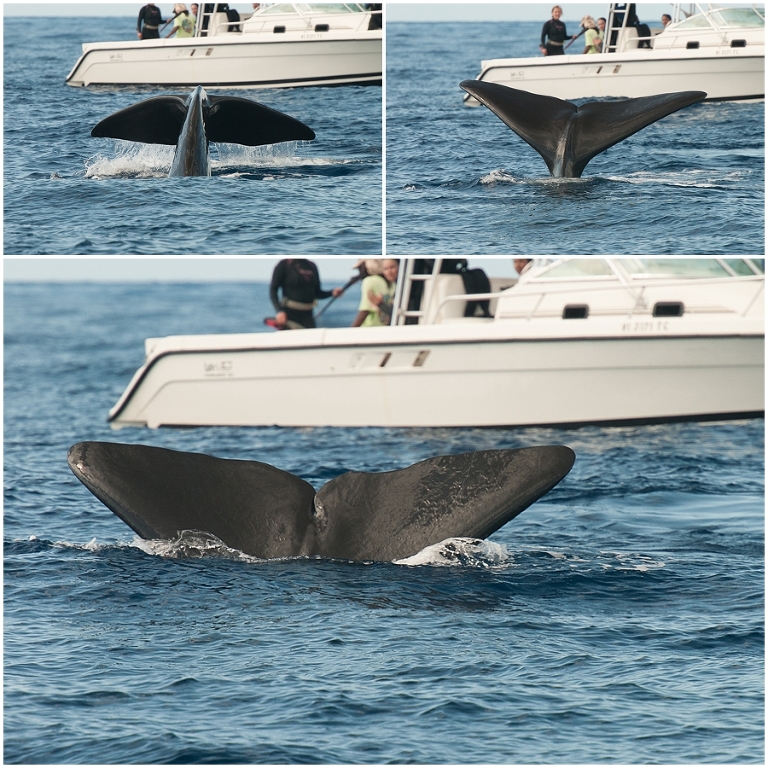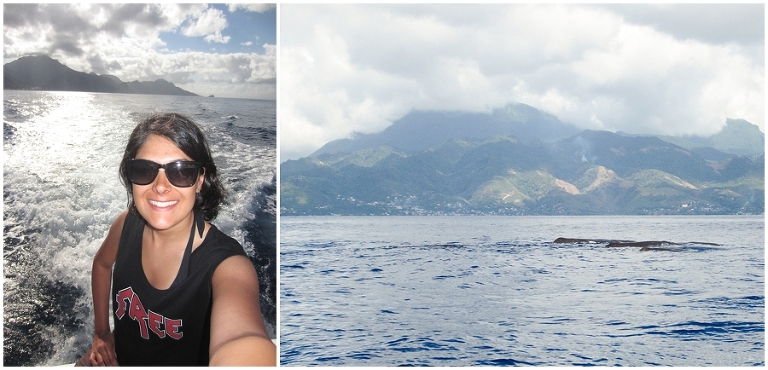 When all the days on the water were done, a car was rented and we went to go check out a couple of waterfalls over the next few days. Emerald Pool, Middleham Falls and Trafalgar Falls. We also walked around the Dominica Botanical Gardens located in Roseau. It was amazing how many different types of flowers, and trees they have there. My favourite was the Banyon Tree, which was from India. Another really interesting thing they had was a bamboo like garden – it kind of looked like an elephant to me! It was huge! There was also an empty school bus that was crushed by an African Baobab tree as a result of Hurricane David in 1979. Pretty cool.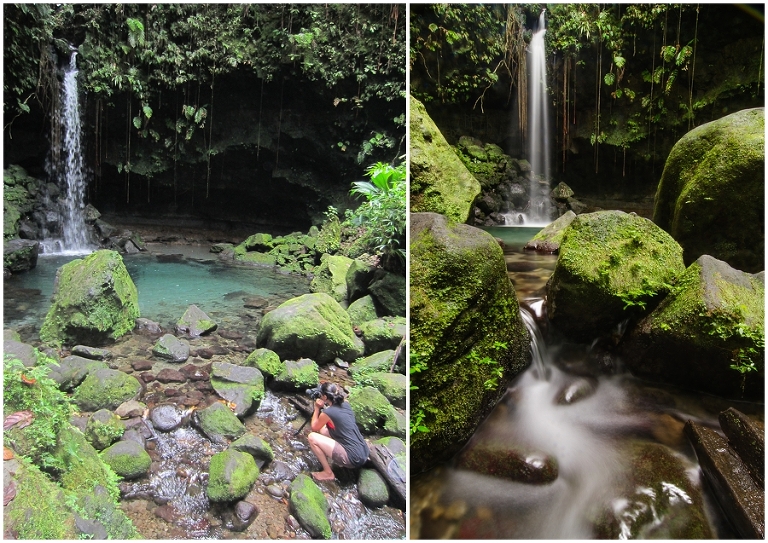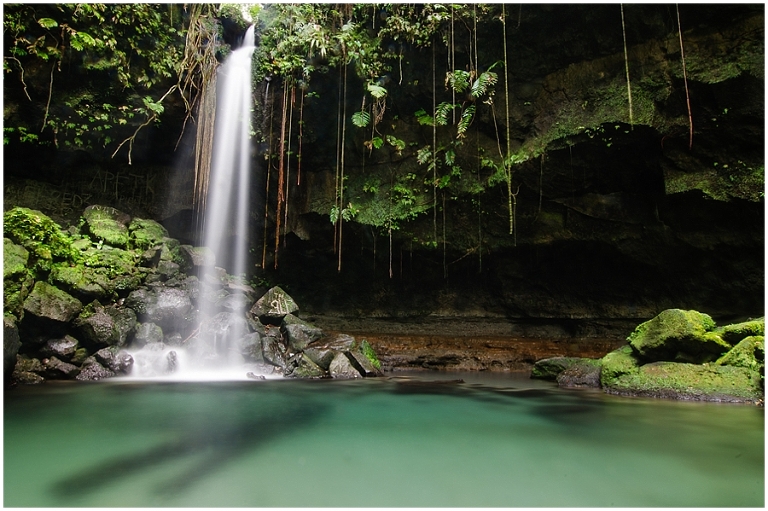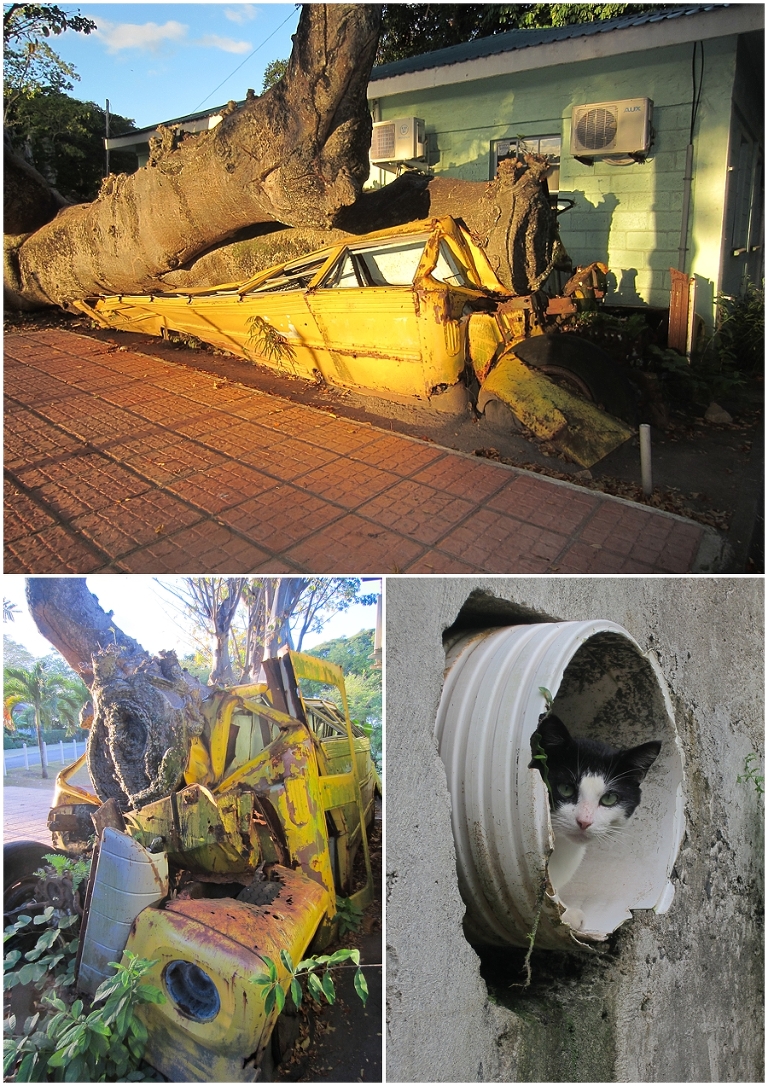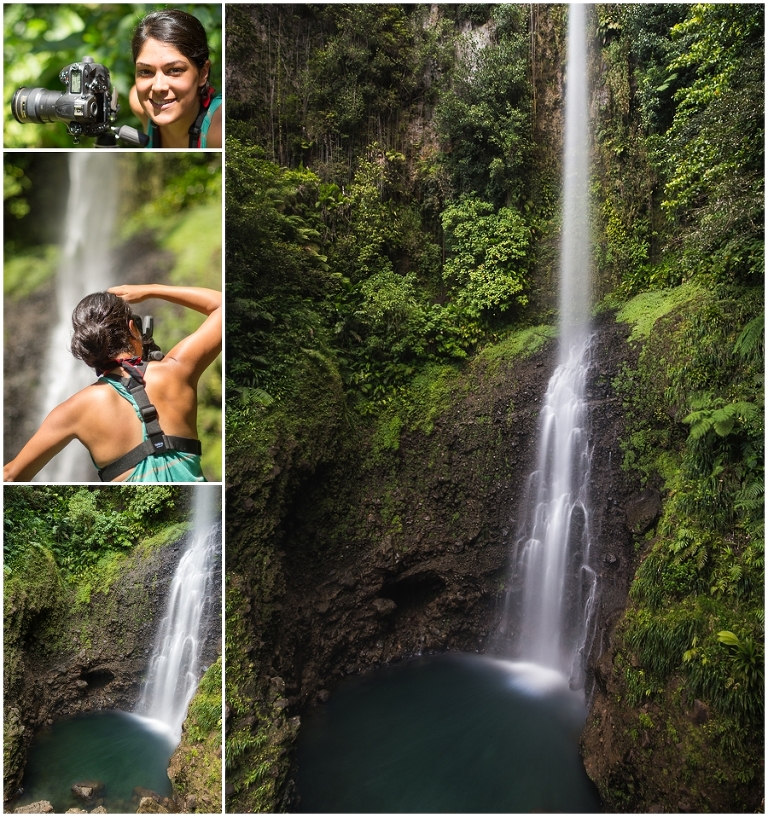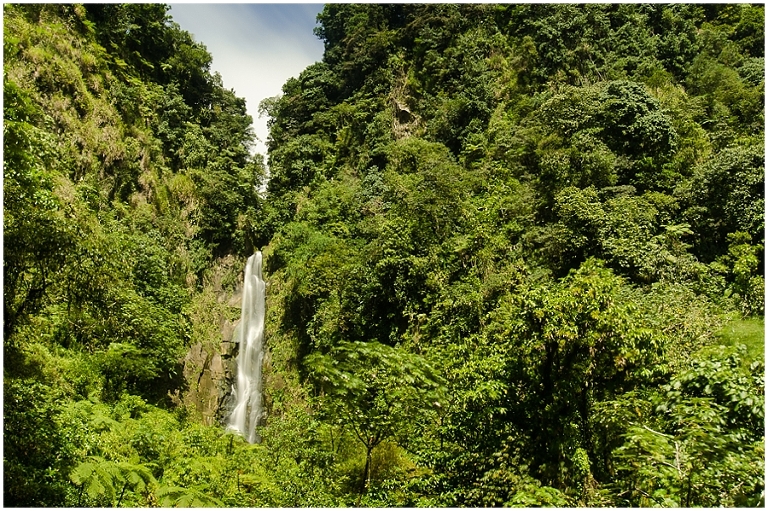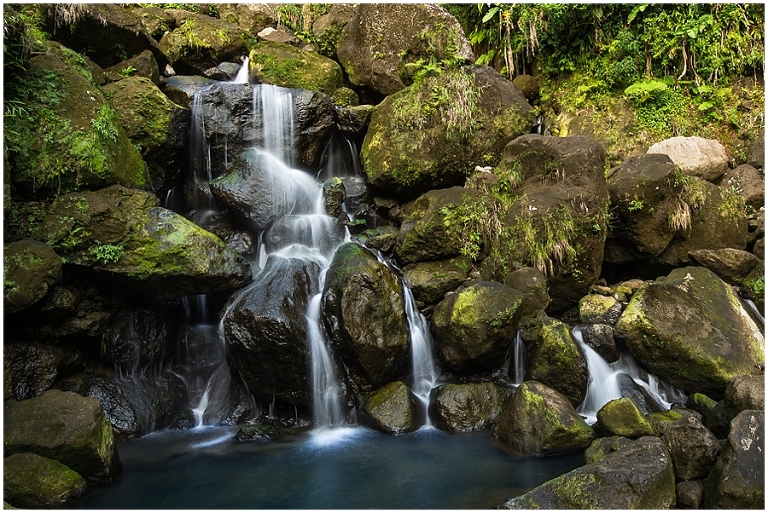 So that sums up our 3 week trip to Dominica! It was truly an amazing trip and I can't wait to go back again soon! Below I've included some of the photos from my 2011 trip, which shows a picture of the boiling lake as well.